Description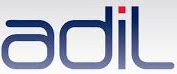 ADIL provide market leading state-of-the art consultancy support to the oil and gas industry across all lifecycle stages – from exploration, through developments and production operations to decommissioning.
In 2016, ADIL was acquired by Schlumberger's SPM division and moved to new offices in Kingswells, Aberdeen.
Overview of services
Acquisition & Divestment
For organisations looking to acquire assets ADIL provide support before, during and after an acquisition, using their experience and expertise to integrate across all disciplines. For clients looking to divest the company work with them to maximise the value of their assets in the current marketplace. ADIL undertake different scales of work – from a 'shallow-dive' or fast-track review, to a 'deep-dive' review looking at all aspects of the asset – tailoring this to the client's objectives and timescales.
Accelerated Conceptual Engineering (ACE)
Conceptual engineering is not something that the oil and gas industry traditionally does well. The traditional 'waterfall approach' where tasks are undertaken sequentially does not allow for iteration and is not easily adapted.
The industry also sees different disciplines working in silos, with poor interaction and integration with each other. This leads to an elongated conceptual engineering phase resulting in moving into subsequent design phases with conceptual engineering incomplete leading to cost and schedule overruns.
ADIL understand the challenges this brings; their ACE process provides a solution. The company work with clients to understand their drivers and test concepts against those in a comprehensive manner against client objectives.
Lean Project Management (LPM)
Lean Project Management (LPM) approach differs greatly from traditional oil and gas industry project management, which often leads to projects escalating in cost and not being delivered to schedule (64% of mega projects have cost overruns, 73% have schedule delays; average cost overruns are 59% above the initial estimate (Spotlight on oil and gas megaprojects, EY)).
ADIL share the risk of project delivery with their client's and enter in agreements where they are incentivised to deliver the project under budget and ahead of schedule. If the project is not delivered on time then ADIL lose out. The company spend time up front with their clients to understand project risks and mission. They then provide a lean, multi-disciplined team formed with a focus on mitigating these risks. This team can be all ADIL or a mix of ADIL and client personnel.
Production Operations Excellence (POE)
ADIL provide services to clients, ranging in scope from building an entire operating organisation to smaller, bespoke packages of support.
Life Extension & Decommisioning (LED)
The traditional approach to late life asset management is to reduce costs by reducing maintenance and stopping other activities, with cessation of production (COP) declared when the facility is no longer producing enough income to cover its costs. The wells are plugged and abandoned (P&A) and the facilities are removed.
Each phase is usually managed by a different team within an operator and there is usually a gap of several months, or even years, between each activity. For each day the facility is there, the operator will incur costs.
ADIL's view is that an alternative approach can be taken. While there are a number of steps to this, the key elements are:
Find ways to reduce the costs
Engage the offshore team in the cost savings
Simplify the process scheme to reduce maintenance
Invest to increase production efficiency
Identify if wells have the potential for production-enhancing work
Prepare wells for decommissioning
Start the P&A work while production is ongoing
Marginal Asset Collaboration (MAC)
MAC is an ADIL methodology to align licence operators in a geographic area to collaboratively maximise value for all the participants in that area.
MAC focuses on the challenges that asset owners may face when trying to bring their assets on stream or maximise returns from mature assets. By providing a safe and secure method for aligning different companies' priorities it optimises value for all owners in an area.