Equinor and YPF have today entered into an agreement with Shell to jointly farm-down 30% non-operated interests in the CAN 100 block, located in the North Argentinian Basin, offshore Argentina.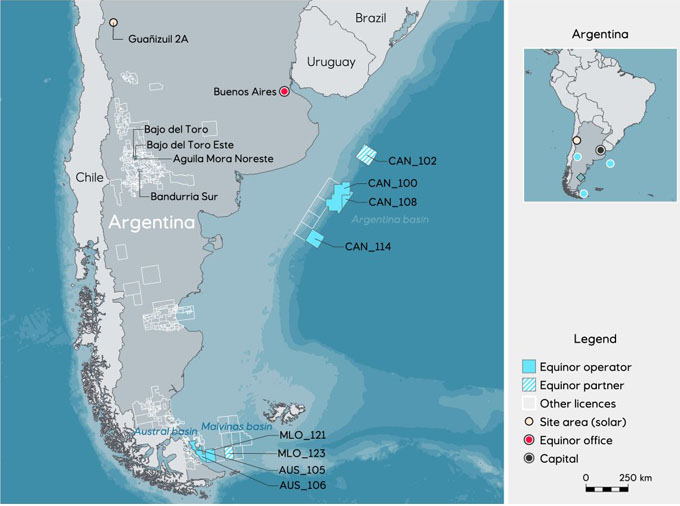 Map source: Equinor
In October 2019, Equinor farmed in to the YPF CAN 100 block and agreed to take over the operatorship. Equinor and YPF currently both hold 50% equity in the license, and will after the transaction hold 35% each, with Shell holding the remaining 30% in the block.
The CAN 100 block comprises an area of 15,000 km² and is the largest block in the North Argentinian Basin.
The agreement is pending governmental approval.
Equinor entered Argentina in 2017 and participate in exploration licences both on- and offshore, as well as in projects within renewables. The company opened an office in Buenos Aires in 2018. In January 2020, Equinor announced a strengthening of their presence in Vaca Muerta.
KeyFacts Energy: Equinor Argentina Energy country profile l YPF Luz Argentina country profile