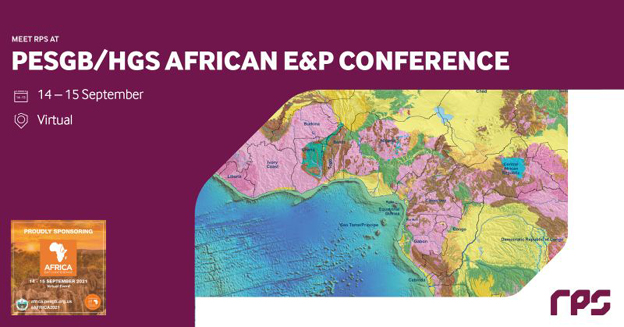 RPS are delighted to be sponsoring the PESGB Africa E&P conference taking place 14th-15th September 2021.
We have a long history of supporting our Clients across the African Continent having worked with Government Ministries, NOCs and IOCs across both energy and asset lifecycles.
We are extremely proud of the footprint we continue to develop in the region where we have been involved in some of the world's most technically challenging exploration and development projects for over 30 years, providing expert analysis, evaluation and advice.
Specialising in technical, engineering, commercial and training solutions, we define, design and manage projects that create shared value in a complex, urbanising and resource-scarce world
Please feel free to touch base with Mike Larsen at the conference to learn more about our experience across the Continent and how RPS may be able to help you and your company deliver your projects in the rapidly changing Energy space.The 20th Africa E&P Conference 2021 will be an online/virtual event, making it more accessible to a wider, more inclusive audience across the African continent and beyond.
You can enjoy a signature programme of high-quality technical presentations covering E&P across the diverse regions of Africa. Sessions will include the latest activities in prospecting, lessons learned from recent exploration results, plus new data on field and reservoir Geosciences. The 2021 format will also unveil novel subsurface studies from 'the transition' that our business is undergoing.
KeyFacts Energy Industry Directory: PESGB