Storegga, the independent UK decarbonisation developer, has appointed Karen Lawrie into the new role of Chief Risk Officer and General Counsel. Karen joins from NYSE-listed Atlas Corporation, the global asset management company, where she was General Counsel.
Karen has worked across energy and renewables, maritime, banking and international capital markets. Karen has held General Counsel and senior leadership roles in global organisations working in the UK, North America, and Asia. Karen is a licensed attorney with the Texas Bar and is a solicitor and member of the Law Society of England and Wales.
Nick Cooper, CEO of Storegga, said:
"We warmly welcome Karen to Storegga. Her extensive international experience in directly relevant sectors enables her to immediately hit the ground running and support Storegga's rapid progress. Our activities have grown from a single cluster of decarbonisation technologies and hydrogen in Aberdeenshire to an international developer with decarbonisation projects in multiple countries. The UK was an early adopter of decarbonisation plans for industrial clusters via carbon capture and storage and these developments are now recognised by the IPCC as an essential part of the herculean effort needed to reduce carbon emissions.
"Our business is not just about carbon, capture and storage. We also have a strong heritage in lower carbon energy sources like hydrogen. In a world which is still frustratingly slow to adopt vital decarbonisation technologies, it was terrific to launch our first green hydrogen project with Scottish Power and three famous distillers last week. Our commitment to net zero is unwavering. Storegga is committed to developing a range of technologies and power sources to help the world shift away from fossil fuels. It is an urgent, complex task and Karen will be an important part of the team working hard to realise our ambitions. There is not a moment to lose."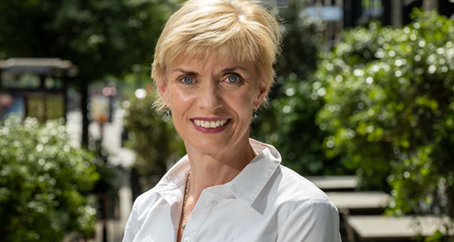 Karen Lawrie, Chief Risk Officer and General Counsel at Storegga, added:
"I am incredibly excited to be working with a talented organisation taking on the challenge of climate change. As an independent developer, Storegga has a huge opportunity to bring together the complex mix of governments, energy companies, finance and technology needed to help us meet our net zero legal obligations. My new role allows me to be a part of and shape Storegga's net zero ambitions both here in the UK and internationally. Climate change is a global problem and needs the world's best minds to work together on building the market frameworks which will allow us to reverse the carbon cycle."
KeyFacts Energy Industry Directory: Storegga l KeyFacts Energy news: People on the Move