Wildcat Petroleum have been busy working on a number of opportunities in Africa. New areas of interest include Sudan, Chad and South Sudan. Back on the 9th May the Company signed a reconnaissance licence for 20 offshore blocks in Sierra Leone territorial waters.
Republic of Sudan
WCAT has recently set up a Representative Office in the Sudanese capital Khartoum. This office will act as a hub for Sudanese, Chadian and South Sudanese petroleum projects with Dr Omar Badawi Abu-Elbashar as manager. Dr Omar is a Petroleum Engineer with over 30 years of petroleum industry experience and is also the Managing Director of PETRO-TEC, a petroleum technology and engineering consultancy company. He is a specialist in reservoir simulation, field development planning and reservoir management. Over the years he has built-up an extensive network in the higher echelons of the African oil industry and is on first name terms with many of the key players.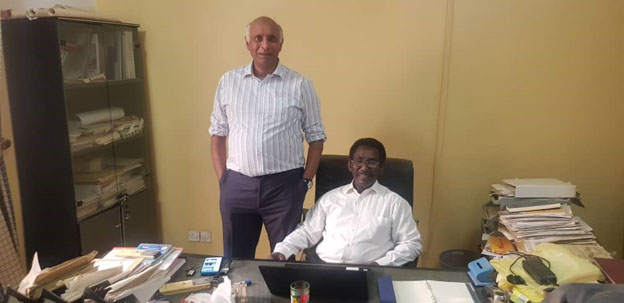 Mandhir Singh (standing) and Dr Omar in Wildcat's new representative office in Khartoum
Mandhir Singh, Chairman of Wildcat recently took the opportunity to introduce the Company to various parties within the Sudanese government petroleum sector.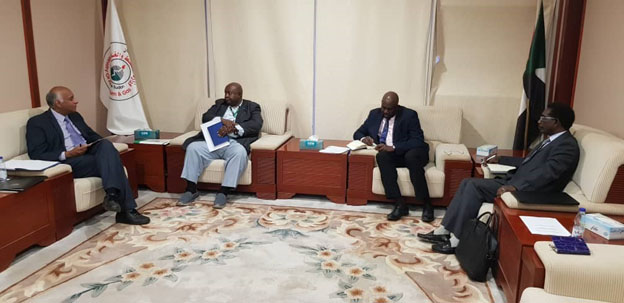 Left to right, Wildcat Chairman Mandhir Singh, Head of SUDAPET Ahmed Ziada, Oil minister Muhammad ABDULLAH and Dr Omar discussing opportunities in the Sudanese oil sector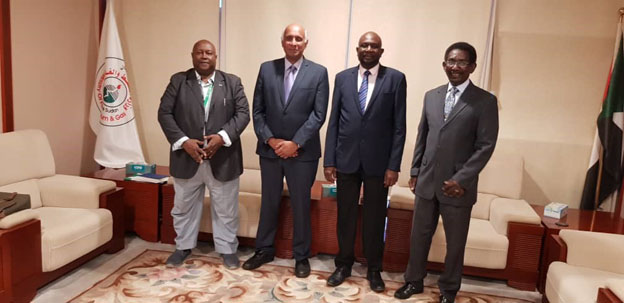 WCAT visiting The Oil Ministry in Sudan
Chad
During the last quarter Wildcat director Glyn Roberts visited Chad's capital N'Djamena. During this visit Glyn, in conjunction with Dr Omar, met various dignitaries within the Chadian oil department and discussed the possibility of collaborating on different projects. The meeting allowed WCAT to get a good understanding of opportunities available in the country.
Glyn Roberts accompanied by Dr Omar and colleague giving a presentation to members of the Oil Ministry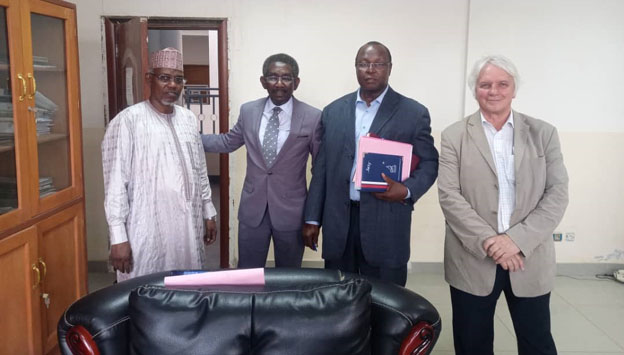 Glyn and Dr Omar with oil dignitaries from the Chad Oil Ministry
South Sudan
Last Year Dr Omar (Petro-Tec) handled South Sudan's inaugural licensing round. This September Dr Omar will be heavily involved in the South Sudan Oil Power conference, where WCAT will be accompanying Dr Omar.
During the visit the Company plans to have meetings arranged by Dr Omar with dignitaries such as the President of the Republic of South Sudan (Salva Kiir), Minister of Petroleum (Puot Kang Chol) and Managing Director of State-run oil company Nilepet (Dr Chol Abel).
In addition the Company intends to have meetings with the oil minister of Ethiopia, Somalia and Djibouti also to be arranged by Dr Omar.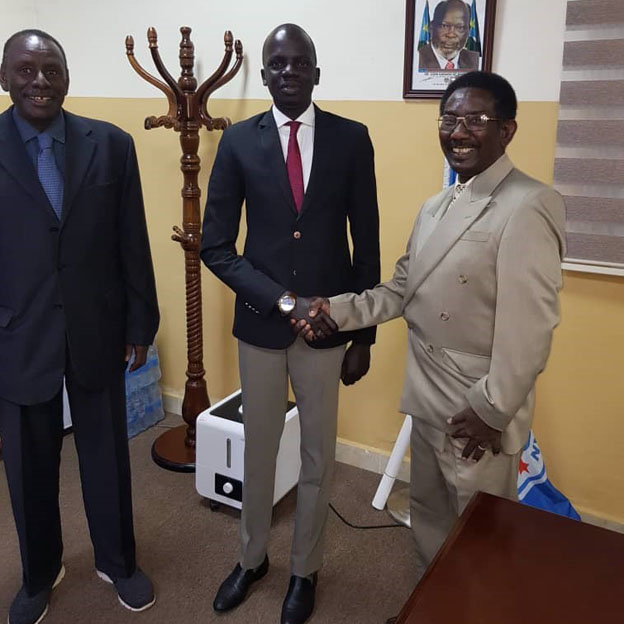 South Sudan meeting – Dr Omar shaking hands with Hon. Puot Kang Chol
KeyFacts Energy Industry Directory: Wildcat Petroleum