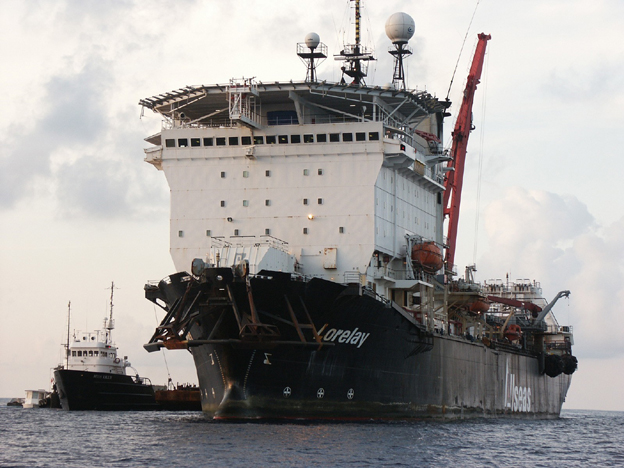 Allseas will play a key role in the largest Dutch investment in a natural gas development in the last 15 years. Dutch energy operator ONE-Dyas has opted for Dutch offshore engineering expertise to realise the N05A development in the Dutch North Sea.
With a promise to deliver affordable gas from the field to homes and business by autumn 2024, the ambitious project calls for the company's pipelay expertise to meet the tight timeframe.
Contributing to cleaner energy
Natural gas is one of the mainstays of global energy and a critical component in a stable transition from fossil fuels to cleaner energy, reducing CO2 emissions and improving air quality.
And with more than 35 years' experience installing pipelines for transportation of natural gas, our track record is second to none. We have constructed more than 7000 kilometres of pipeline in the North Sea alone!
Our first vessel, Lorelay, will execute the pipeline installation and burial scope – 36 years after her North Sea debut. In that time, she's laid 9000 kilometres of pipe – half in the North Sea!
Dutch glory
The project aims to accelerate the production of reliable Dutch energy in the North Sea. The production hub will be powered by offshore wind making this the cleanest gas production development in the North Sea.
"It's great to be involved in an energy project with such strategic importance for the Netherlands," says Allseas President Pieter Heerema.
"With the installation of this pipeline, Allseas contributes to the still growing need for safe, reliable and affordable energy supply in the Netherlands. We're always happy to work in Dutch waters with Dutch parties!"
KeyFacts Energy Industry Directory: Allseas l KeyFacts Energy news: Contract Awards