A market leading P&A and cased hole logging specialist company has announced the appointment of a key member of staff to play a central role in realising future growth ambitions.
Alan Quirke has been named as Chief Operating Officer of HydraWell and brings to the role almost 30 years of experience gained in the UK and international markets such as Europe, Libya, Tunisia, Brunei, Burma, Kazakhstan, Canada, Venezuela.
This newly created role will focus on the delivery of operations across the business's portfolio, with Alan set to bring a unique perspective thanks to expertise amassed within the operator and service communities. His most recent role was Head of Wells for a UK Operator where he was accountable for the repeatable and reliable delivery of well activities including well abandonment.
Last year, HydraWell and READ (including subsidiaries READ Cased Hole and ANSA) joined forces to create a new leading light in late life oilfield activities, including cost efficient and environmentally safe permanent plugging and abandonment of hydrocarbon wells.
Alan's appointment closely follows the creation of a new combined management team to maximise growth by capitalising on synergy. As part of this, former READ Managing Director Bruce Melvin became Chief Commercial Officer to look at successfully combining commercial solutions for maximum growth while Tom Leeson took on the new role of Chief Technical Officer and is responsible for developing and bringing new products and services to market on behalf of the HydraWell group of companies.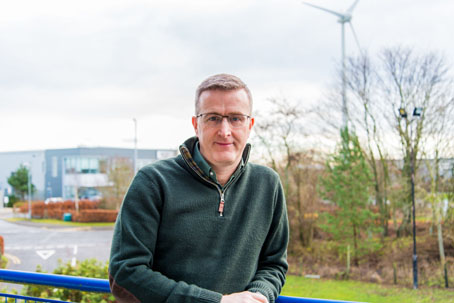 Commenting on his new role, Alan said:
"The organisation's ambitious plans to change the approach to well assurance within the industry sit well with my own professional ambitions. Joining a global, technology-focused and innovative organisation helps to maintain a personal aspiration of delivering a safer today and cleaner tomorrow. I'm looking forward to sharing a lived experience and understanding of what's required, delivering efficient and effective solutions that our customers can have confidence in."
In welcoming Alan to the team HydraWell CEO Mark Sørheim said:
"We are excited to have a leading industry executive join our growing business. Alan brings a wealth of experience and expertise from his time in senior leadership positions, which will further strengthen our global teams in delivering reliable and effective outcomes for our customers".
KeyFacts Energy Industry Directory: HydraWell l KeyFacts Energy news: People on the Move