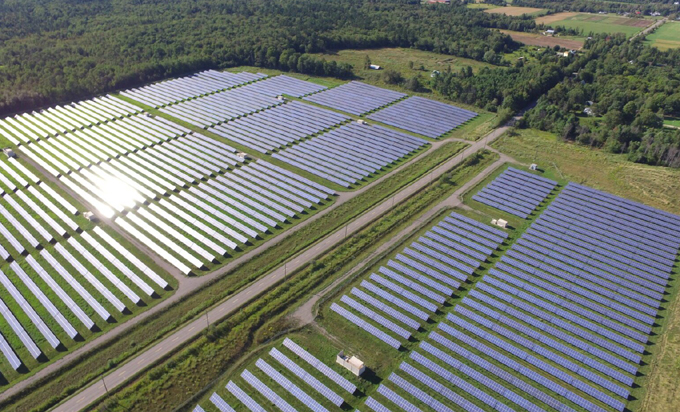 Innergex enters into a definitive agreement to acquire a 100% interest in a portfolio of three operating solar facilities located in Ontario
Adds high quality operating assets which are fully contracted for an average remaining term of almost nine
Offers solid cash flow characteristics through an attractive fixed power purchase agreement price, and stable operating profile
The Portfolio's cash flow from operating activities and Free Cash Flow has averaged an annual $23.0 million and $7.5 million respectively over a historical four-year period
Innergex Renewable Energy has entered into an agreement to acquire the 60 MW Sault Ste. Marie solar portfolio located in northwestern Ontario from Fengate Asset Management for a purchase price of $50.2 million, along with the assumption of $169.5 million of existing debt.
"This is our first acquisition in Canada since 2018, and we are excited to add this collection of high-performing fully contracted solar assets to our portfolio for additional and reliable Canadian dollar cash flows," said Michel Letellier, President and Chief Executive Officer of Innergex. "The portfolio adds to our geographical diversification and improves our asset mix by adding 60 MW of solar capacity to our existing fleet."
The Portfolio
The Sault Ste. Marie 1, 2, and 3 facilities ("SSM1", "SSM2", "SSM3", respectively) reached full commissioning between 2010 and 2011 and have achieved an excellent operating track record since then, with a historical 5-year weighted-average availability of 98.5%.
All three facilities are fully contracted under long-term Renewable Energy Standard Offer Program power purchase agreements with the Independent Electricity System Operator (Aa3 rating by Moody's). The Portfolio has an average remaining contract life of close to nine years.
The assets are expected to generate annual revenues of approximately $33.1 million in 2023, while operating, general and administrative expenses are expected to reach approximately $3.1 million during the same period. Over a historical four-year period, cash flow from operating activities of the Portfolio has reached an average of $23.0 million on an annual basis, while Free Cash Flow has averaged $7.5 million for the same period. Innergex expects the Portfolio to be immediately accretive based on these historical averages. The acquisition will be financed with draws from Innergex's existing revolving credit facility.
KeyFacts Energy: Innergex Canada country profile