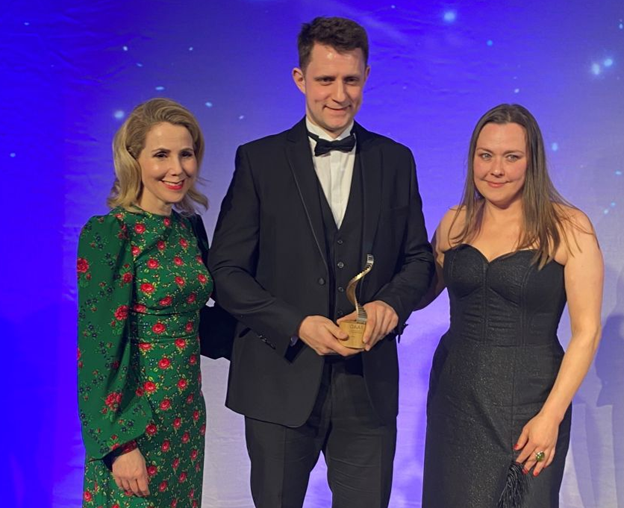 TWMA, the drilling waste management specialist, received the Carbon Reduction in Conventional Assets award last night at the 2023 Offshore Achievement Awards.
The company's offshore processing technology, RotoMill®, was selected by judges at the Aberdeen ceremony for its ability to support customers in achieving lower carbon, safer and more efficient offshore operations.
Forgoing the traditional waste treatment process of ship to shore, RotoMill negates the need for supply vessels to transport drilling waste to shore for treatment. By processing drill cuttings at the wellsite, operators can lower the carbon emissions of their operation by up to 50%, while reducing overall costs by up to 60%.
Working alongside DNV, the independent energy expert and assurance provider, TWMA developed a carbon calculator allowing operators to compare the carbon emissions of various drilling waste management solutions to allow informed decision-making and support low carbon drilling operations.
The calculator determined that due to logistical elements of onshore treatment, such as road transportation and onshore power sources, the carbon emissions associated with drilling waste treatment could be cut by 50% by adopting offshore processing solutions.
Sandy Wood, Business Development Manager at TWMA said:
"With a proven track record of significantly lowering client's overall carbon emissions for their offshore operations, we are proud to see the RotoMill recognised for its ability to support operators in decarbonising their operations."
Gareth Innes, Chief Engineering and Commercial Officer at TWMA said:
"By eliminating the need for vessel transportation, alongside the onshore logistics associated with treatment, the RotoMill not only reduces emissions, it also vastly improves offshore efficiency and safety performance. We are pleased that our low carbon drilling waste solutions have been recognised with this prestigious award win which further cements the RotoMill's position as the industry standard for drilling waste processing."
Now in its 36th year, the Offshore Achievement Awards is the largest and longest established industry awards for the UK offshore energy sector.
KeyFacts Energy Industry Directory: TWMA l KeyFacts Energy news: Aberdeen Focus