A flagship international business event will welcome a delegation of US business representatives as it returns to its traditional fully in-person format for the first time since the pandemic.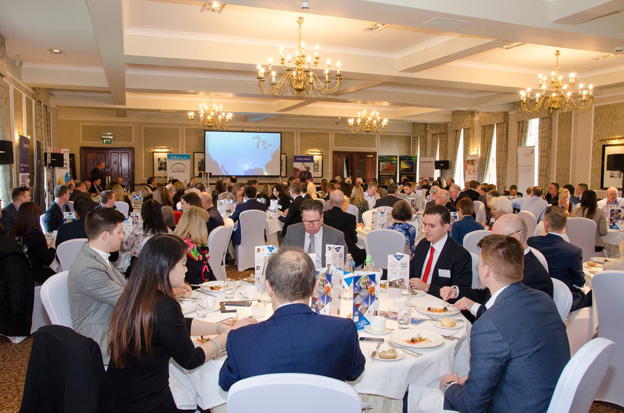 After successfully adopting an online format throughout the Covid-19 restrictions, Granite PR's eleventh Aberdeen-Houston Gateway will see a return to speakers and delegates meeting in person at Norwood Hall Hotel for a series of live and remote presentations, and abundant networking opportunities.
Such has been the demand for the knowledge sharing the event is renowned for, that the previous lunchtime format has been expanded to a half-day session featuring more than a dozen contributors from both sides of the Atlantic. They will include:
Dr David Cameron (Lord Provost of Aberdeen)
Jeffrey Blair (Greater Houston Partnership)
Gil Staley (Woodlands Economic Development Partnership)
Bill Furlow (Society of Automation USA/Aberdeen)
Mary McIntyre (Merrimac International Headhunting & People)
Mark Davey (Singapore Airlines)
Donna McWilliam (Electra )
Travis Middleton (Texas Global Consulting/Trademark Insurance)
Justin Hoffman (C Solutions, SBN, Global Scot -Energy Transition in Action in Houston /Gulf of Mexico)
Andy Grieve (G Tech Innovation Centre)
Angie Thomason- (Katy Economic Development Council)
Gus Bourgeois- (BoyarMiller)
Sang Shin (Jackson Walker LLP)
Frank Landreneau (PKF Texas)
Brett Jackson (Granite PR)
The Norwood Hall Hotel session will form the centrepiece of a packed schedule for the inbound delegates from the US, who will also benefit from a range of one-to-one meetings, facilitation and tours.
Commenting on plans for the 2023 Aberdeen-Houston Gateway, event creator Brett Jackson said:
"Through a successful mix of presentations, case studies and networking opportunities this event continues to grow in popularity, hence our decision to expand our format to maximise the opportunity for everyone involved.
"The themes of energy and digital transition will again run throughout the event which will act as a celebration of existing and potential links between the UK and the US, and we look forward to getting back to meeting in person for the first time since 2019."
The Aberdeen-Houston Gateway will take place at Norwood Hall Hotel on Tuesday, March 21st from 10am until 2pm. To find out more or to book a place, visit www.granitepr.co.uk
KeyFacts Energy news: Aberdeen Focus