Zion Oil & Gas this week announced that the State of Israel has awarded Zion a new exploration license, named the Megiddo Valleys #434.
"Today marks a significant milestone for Zion Oil & Gas, and we are thankful to our persevering shareholders and supporters," said Zion Oil & Gas CEO Rob Dunn. "This license is a major endorsement from the State of Israel and affirms our longstanding commitment to unlocking Israel's onshore energy potential."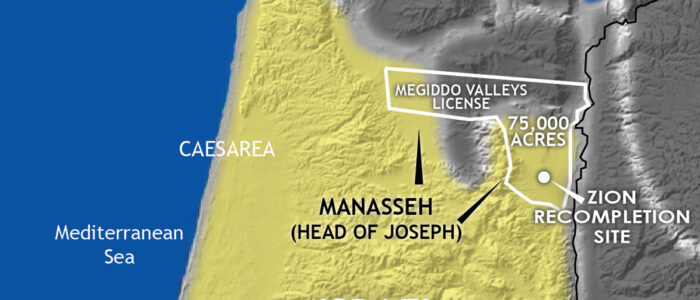 Approximate boundaries of Zion's new exploration license area awarded on September 14, 2023.
Exploration license 434, similar to Zion's previous exploration licenses, will be valid for three years until September 13, 2026, with the option of four 1-year extensions for a total of seven full years until September 13, 2030. This new license includes approximately 302 square kilometers or about 75,000 acres.
Zion plans to start re-completion operations on the Megiddo-Jezreel #1 well (MJ-01) as soon as possible. Zion is deploying new technologies, focusing on new stimulation methods for MJ-01, and aiming to potentially unlock hydrocarbon flows in several identified key zones. Zion has already procured service contractors and ancillary items required for efficient operations and anticipates commencing operations in Q4.
KeyFacts Energy: Zion Oil & Gas Israel country profile l KeyFacts Energy: Licensing news