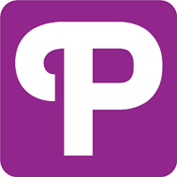 Recently, Progressive TSL has seen much interest in the complimentary tools we offer alongside our core Infor SunSystems solution to streamline processes. These include Professional Advantage (PA) products – PAMTD (see our recent MTD article for information), BankLinks for Business (B4B) and Bank Recs. Here we mainly discuss the benefits of using BankLinks for Business (B4B) to save your business time and money when making bank payments across Electronic Funds Transfer (EFT) or internet banking.
More control over your payments with single entry data
When bank payments are made manually, there is always the risk of human error (I.e. the payment does not match the invoice, the payee's details are entered incorrectly, or an invoice is paid twice.) With B4B, it's just a single entry of data – once that invoice has been entered in Infor SunSystems, you do not need to change it. B4b pull the data directly through from Infor SunSystems to the bank for payment – no need to re-enter data. If changes are required, you can set your approval controls to ensure that everything is altered in a way that fits with your BankLinks.
Benefits of using B4B:
Minimise exposure to losses in your bank payment processes
Automating tasks to cut costly human errors
Complete integration with Infor SunSystems to drive efficiencies
Control of your payment processes at a systems and business level.
Full encryption of key data within the database
Audit controls to track all changes to key system data and provide parameter driven audit reports
Save time and eliminate errors by not having to rekey data into your banking systems.
Simple set up of payments to banks – wherever in the world your bank is, and an ability to adapt to quickly changing payment criteria
BankLinks for Business (B4B) supports global oil and gas business
Processing bank payments can be challenging for our oil and gas clients - particularly those that trade across several different countries or continents - as the banking payment procedures can vary significantly.
B4B supports global payments operations so that wherever your assets are, or wherever you run your business from, you can make international payments that comply with that countries' strict financial guidelines and will cope with multiple currency complexities, I.e. payments in different currencies for the same supplier.
To ensure that specific payment formats that are country or bank-specific are met, Progressive TSL works internationally to offer improved financial efficiencies within oil and gas businesses. For example, we have a number of clients with African assets - Progressive TSL has an African office which makes it uniquely placed to provide support to African oil and gas companies wanting to streamline their payment processes and establish links with African banking facilities.
Introducing Bank Recs – a companion tool to BankLinks for Business
While your payments are being taken care of by the BankLinks solution, your statements can be maintained by PA's Bank Reconciliation add on for Infor SunSystems. It's a one-step statement upload that allows businesses to automate their reconciliation and query non-reconciled items either on demand or scheduled - without need to convert to a journal or reference file - even across multiple accounts. It provides a statement audit trail report on all your unmatched items so that you can complete compliance requirements and well as limiting unwanted duplications of statements.
Together these two tools can provide increased control over your bank processes from statements through to payments.
Progressive TSL and Professional Advantage's partnership
We have cultivated a great long-standing partnership with PA (In July 2019, we were named as their Sales Award partner for Q4 2018). We use our specific oil and gas expertise to tailor your financial processes to meet the intricacies of your business. Progressive TSL acts as an intermediary between banks and the PA software to facilitate the setup and running of bank links for oil and gas businesses.
To discover more about BankLinks for Business / Bank Reconciliation and how it will save you time and money through streamlined financial efficiency, drop us a line or contact your local Progressive TSL office.
KeyFacts Energy Industry Directory: Progressive