By Simon Bliault, Shearwater GeoServices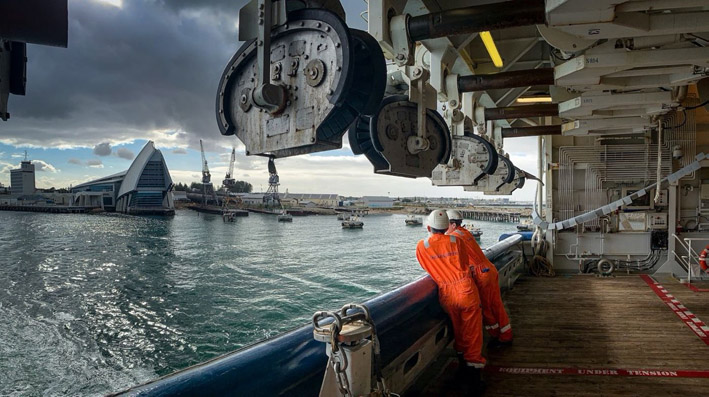 My life at Shearwater started in December last year after moving from CGG as an Observer to the GeoCoral. Having spent the last 8 years working offshore, I thought I would write a little about life in Seismic and how I balance my passion for photography with my life away at sea.
Having previous experience working in the military, I felt quite used to going overseas spending time away from home and settled in relatively easy to life offshore. Our normal rotation onboard is 6 weeks on and 6 weeks off however, you have to remain flexible as crew changes sometimes don't go to plan. Delays such as bad weather, helicopter issues or even more recently bush fires and COVID-19 means that occasionally you may stay onboard for a longer period. Missing loved ones, birthdays, Christmas and special occasions are all things you accept and adjust to.

Smoke looms over the GeoCoral from bush fires onshore
Life onboard is never dull; whether it's working on the back deck, carrying out streamer maintenance onboard the workboat or quality assessing the seismic data throughout the survey. You're nearly always busy and there's always something to do. It's often difficult to make time for yourself.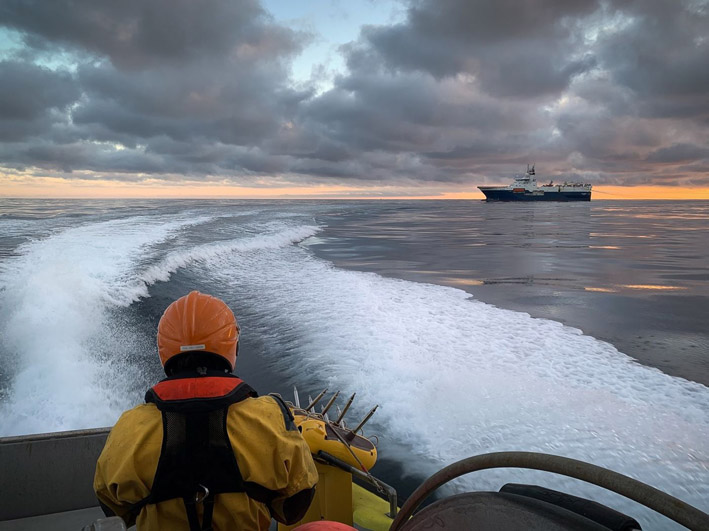 Early Morning Workboat Operations
Working a 12Hr shift you get to really value your free time. Some like to spend it in the gym, others in the TV lounge or maybe even catching up on some needed rest. Any free time I have is often spent pursuing my hobby in photography, either editing photos, learning new skills and techniques or updating my webpages. It's something I'm passionate about and love doing. I started photography about 18 years ago, when I picked up my first 35mm film camera and started snapping. Living in the North of Scotland next to the Moray Firth and the Cairngorm mountains, there's never a shortage of photographic opportunities.
Most of my time at home is spent out with my camera taking landscape, wildlife or pet photography images.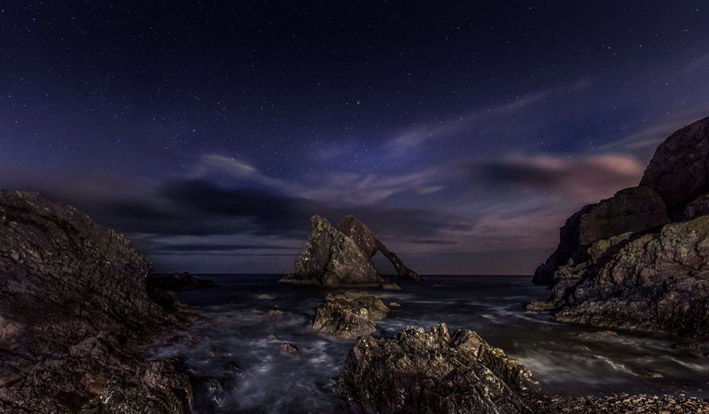 Bowfiddle Rock at night near Portknockie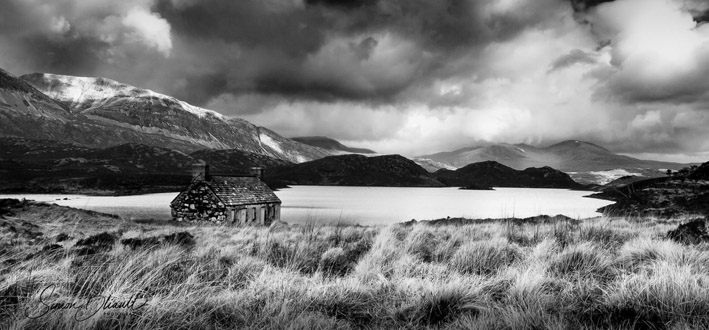 Loch Stack in the Highlands
When I first moved offshore, I missed not having my camera. Due to the helicopter weight restrictions it wasn't possible to take it, however I wasn't going to let that stop me. It wasn't long before I purchased a smaller, lighter-weight camera and was able continue my hobby onboard. Taking photos onboard a moving ship though are not without complications, especially in low light situations where you might need to use a tripod. Something I have learnt to come to terms with, mainly by making the most of those moments when the conditions are just right.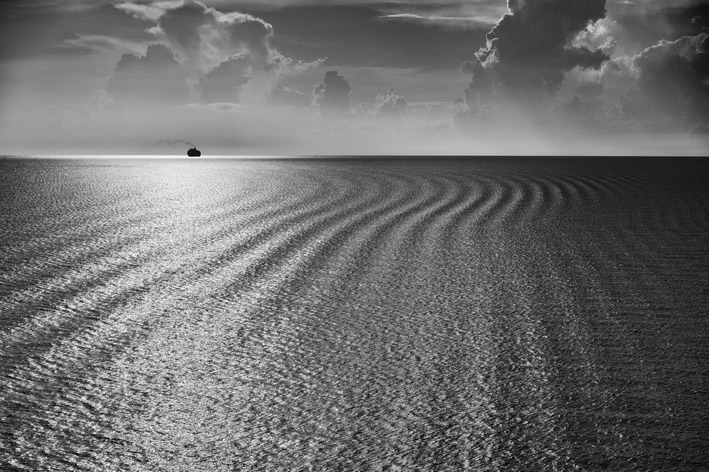 Ripples in the Ocean (On route to Norway from Bermuda)
Photography is a great hobby and something you can literally do anywhere. Travelling the world gives us countless opportunities to capture unique moments at sea. With the capabilities of social media it's even easier for us to share our photos (employer and client permissions permitting). So, let's get out there and start 'Shooting Seismic'.
KeyFacts Energy Industry Directory: Shearwater GeoServices