Earlier this week, at the headquarters of the National Oil Corporation (NOC) in Tripoli, the Chairman of the Board of Directors, Mustafa Sanalla, received his Excellency the Italian Ambassador to Libya, Mr.Giuseppe Puccino, and his delegation.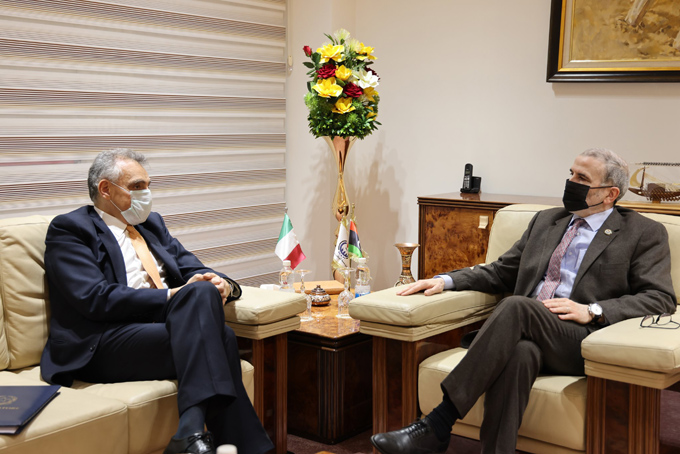 During the meeting, they discussed the strengthening of the cooperation between the National Oil Corporation and the Italian companies, and their contributions to the implementation of various maintenance programs and the implementation of projects that the NOC seeks to implement during the year 2021, also they discussed the return of the Italian oil and energy companies to work and invest in Libya.
For his part, His Excellency congratulated the Chairman of the Board of Directors and workers in the oil sector on the return of production and reaching large numbers despite the scarcity of budgets.
KeyFacts Energy: NOC Libya country profile