Galp informs that Carlos Gomes da Silva has decided to step down as Vice-Chairman of the Board of Directors (Board) and Chairman of the Executive Committee (CEO) of Galp.
The intention to step down was agreed between Carlos Gomes da Silva and the Chairman of the Board, Paula Amorim, ensuring a planned transition and the normal functioning of Galp's management bodies.
Carlos has been a member of Galp's Board since 2007 and Vice-Chairman of the Board and CEO since April 2015, having held several executive roles, namely for distribution, trading, commercialisation and marketing of oil products, natural gas and electricity, as well as corporate divisions. Carlos played a transversal role in the Company's recent history, with a relevant contribution to the results achieved by Galp over the last decade.
The Board is grateful to Carlos for his important contribution to Galp as an executive manager over the last 14 years and wishes him continued professional successes.
The Galp Board announces that Andy Brown will succeed Carlos as Vice-Chairman of the Board and CEO, effective February 19, 2021. This decision will be submitted for ratification by the Shareholders at the next General Meeting. Carlos will remain in office until February 19, 2021, supporting the transition to Andy.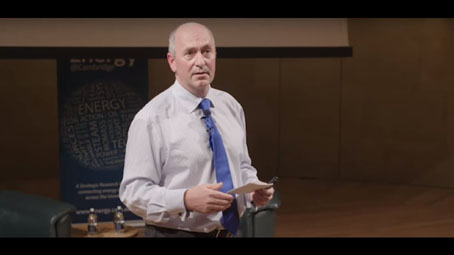 Andy Brown (pictured above) is a senior executive with an international career of over 35 years in the energy sector, known for his energetic leadership, focused on business performance, safety, welfare and development of people. Andy performed several management roles at Royal Dutch Shell and was appointed member of Shell's Executive Committee in 2012, having performed executive roles as Upstream International Director and, since 2016, as Upstream Director. Since stepping down from Shell in 2019, Andy has taken on several roles, including Vice Chairman of SBM, Senior Advisor to McKinsey and Co, Consultant for JMJ and Advisor to ZeroAvia, a hydrogen/fuel cell aviation start-up company.
KeyFacts Energy: Galp Energia Portugal country profile