Denbury today provided its second quarter 2022 financial and operating results.
HIGHLIGHTS
Second quarter 2022 cash flows provided by operating activities totaled $150 million, and adjusted cash flows from operations, excluding working capital changes, totaled $145 million.
Generated $55 million of free cash flow during the second quarter and $106 million year-to-date.
Repurchased $100 million of the Company's shares (3.2% of March 2022 shares outstanding) in June and July 2022 at $61.92 per share, with $29 million repurchased in the second quarter.
Exited the second quarter with zero debt, a reduction of $35 million from the first quarter 2022.
Delivered sales volumes of 46,561 barrels of oil equivalent per day ("BOE/d"), 97% crude oil.
Increased injection of industrial-sourced CO2 used in the Company's Enhanced Oil Recovery ("EOR") operations to 1.2 million metric tons for the quarter, up 27% from the first quarter of 2022, with the increase primarily driven by the Company's Cedar Creek Anticline ("CCA") EOR development.
Signed a definitive agreement for a planned CO2 storage site near Donaldsonville, Louisiana, covering approximately 18,000 acres and located less than five miles from the Company's Green Pipeline.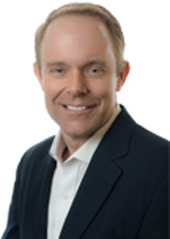 Chris Kendall, the Company's President and CEO, commented,
"In the second quarter, Denbury maintained excellent safety performance, continued to advance our CCUS business, made significant progress on our capital development program, and delivered robust financial results. Strong oil prices have meaningfully increased our cash flow outlook and positioned us to return significant capital to our shareholders, while still investing for moderate production growth and rapidly growing our CCUS business. During June and July 2022, we repurchased $100 million of the Company's outstanding shares, and I'm pleased that our Board recently increased our share repurchase authorization by the same amount.
"Despite inflation headwinds and the ongoing supply chain issues affecting our industry and businesses globally, our teams have executed well on our 2022 capital program, which we expect will drive increased production in the latter part of this year. The development of our major EOR project at Cedar Creek Anticline is progressing well, and we are excited about the expected production and cash flow benefit to our business beginning next year and for decades to come.
"On the CCUS front, we continue to expand what we believe is the industry's superior CCUS platform, adding another planned CO2 storage site in the emissions-intensive Louisiana industrial corridor. With multiple ongoing industrial customer negotiations, we remain on track to substantially exceed our 2022 goals for CO2 offtake. Our proven track record in providing highly reliable CO2 transportation and secure underground injection, combined with our ideally-placed infrastructure, is unmatched in the industry and positions us well for continued success and growth in CCUS."
Total revenues and other income in the second quarter of 2022 were $482 million, a 17% increase over first quarter 2022 levels, supported by higher oil price realizations. The Company's average oil price differential in both the Rocky Mountain and Gulf Coast regions was better than expected and strengthened significantly during the second quarter based on improved local markets for the Company's high-quality production. Denbury's second quarter 2022 average pre-hedge realized oil price was $108.81 per barrel ("Bbl"), which was $0.09 per Bbl above the average NYMEX WTI oil price for the period.
Denbury's oil and natural gas sales volumes averaged 46,561 BOE/d during the second quarter of 2022, in line with expectations. Oil represented 97% of the Company's second quarter 2022 volumes, and approximately 28% of the Company's oil was attributable to the injection of industrial-sourced CO2 in its EOR operations, resulting in carbon-negative or blue oil. Second quarter sales volumes were slightly lower compared to the first quarter of 2022, as the Gulf Coast volumes were impacted by compressor downtime and well repair activities, while volumes in the Rocky Mountain region increased primarily due to CO2 flood response at Grieve, development and workover activities at Beaver Creek, as well as reduced weather downtime at CCA.
Lease operating expenses ("LOE") in the second quarter of 2022 totaled $124 million, which included a benefit of approximately $7 million as a result of a settlement of a 2013 insurance claim related to property damage at our Delhi field. Excluding this benefit, LOE per BOE was $30.93, up from the first quarter of 2022 primarily as a result of service cost inflation, higher workover activity levels, increased power and fuel costs and increased CO2 costs.
General and administrative ("G&A") expenses were $19 million in the second quarter of 2022, slightly higher than the first quarter of 2022 due primarily to an increase in stock-based compensation.
On a pre-hedge basis, per barrel cash operating margins (revenues less LOE, production and ad valorem taxes, transportation and marketing expenses, and G&A and interest costs) expanded 22% in the quarter to $61.31 per BOE, excluding the insurance reimbursement item impacting LOE.
Commodity derivatives expense in the second quarter of 2022 totaled $57 million, comprised of cash payments of $128 million on hedges that settled in the quarter and a non-cash fair value gain of $71 million. The non-cash fair value gain primarily represented the expiration of hedge contracts during the second quarter of 2022. Depletion, depreciation, and amortization was $35 million, or $8.35 per BOE for the quarter, relatively consistent with the first quarter of the year.
The Company's second quarter 2022 effective income tax rate was approximately 14%, consistent with expectations and lower than the Company's 25% statutory rate due to a $19 million valuation allowance release during the second quarter of 2022. Current taxes totaled $3 million for the second quarter of 2022, or 12% of total income taxes.
CAPITAL EXPENDITURES
Second quarter 2022 capital expenditures, excluding capitalized interest, totaled $89 million, with $86 million related to oil and gas development capital and $3 million related to CCUS business activities. Capital expenditures at the CCA EOR project totaled $21 million for the second quarter of 2022, including field development and infrastructure expenditures, as well as the capitalization of pre-production CO2 injection. CO2 injection at the CCA EOR project continues to progress well, with oil production response still expected during the second half of 2023.
Non-CCA oil and gas development capital increased 74% from the first quarter of the year with focus on expansion in existing EOR assets, including Beaver Creek, Cranfield, Heidelberg and Soso field activities.
OUTLOOK
Denbury is increasing its anticipated full-year 2022 oil and gas capital expenditures to $360 million, up from the previously-guided $320 million. Approximately half of the increase is due to overall service cost inflation impacting the Company's operations, primarily related to labor and steel costs. The remainder of the increase is associated with CCA EOR development capital, where the Company is accelerating the purchase of compression equipment and the construction of CO2 recycle facilities to mitigate timing risks associated with ongoing supply chain disruptions and to ensure the field is ready to process the expected oil production response. The Company anticipates oil and gas capital expenditures to peak in the third quarter of the year.
Capital expenditures for the CCUS business are planned at $50 million for 2022, but could increase depending on activity levels in the second half of the year. Denbury's current plans for 2022 include drilling one or more stratigraphic test wells in the Company's potential CO2 sequestration sites.
The Company's full-year 2022 production guidance range is unchanged at between 46,000 and 49,000 BOE/d. For the third quarter, the Company anticipates sales volumes will be roughly flat compared to the second quarter of the year before increasing significantly in the fourth quarter, driven by incremental production from multiple projects in the Company's 2022 capital program.
KeyFacts Energy: Denbury Resources US country profile