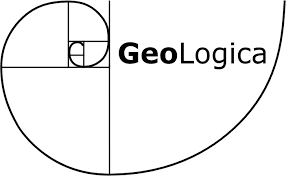 Date: 21 - 22 Mar 2023
Location: Online
Tutor: Mark Cook, TRACS International, Ltd
Have you been on reservoir engineering classes in the past, heard the terms, seen the equations but not used any of it directly yourself? Would you like someone to run over the basics and just pick out the essentials – the parts everyone really needs to know? This short, focused class is designed to explain how reservoir engineers make subsurface interpretations, use these to build models to make forecasts and use these in turn to influence significant investment decisions.
The course will cover what types of models the reservoir engineer uses, from simple analytical (graphical and spreadsheet) tools to more complex numerical simulators, and will put in context the key fundamentals of rock and fluid properties, reservoir deliverability, well performance and process design. It will illustrate how these fundamentals and the commercial E&P context place constraints on forecasts, and why a significant associated range of uncertainty results. This will be done in plain language accessible to those working outside reservoir engineering with the aim of giving you what you need to know to understand the subject – just the essential details.
Duration and Logistics
Two 4.5 hour interactive online sessions presented over 2 days (morning sessions for North America, afternoon sessions for Europe). A digital manual and exercise materials will be distributed to participants before the course. Some reading and several exercises are to be completed by participants off-line.
Level and Audience
Fundamental. Designed for those who interface with reservoir engineering professionals and need to understand the language, techniques and assumptions they make in forecasting reservoir performance under various development schemes. The class will provide an opportunity for learning, inspiration and discussion.
Objectives
You will learn to:
Understand the principles of fluid flow in porous media (reservoirs).
Recognize how fluid properties influence reservoir, well and processing performance.
Distinguish the benefits and limitations of well testing.
Understand how engineers decide on reservoir development methods, predict recovery factors and production profiles for oil and gas reservoirs.
Appreciate that not all reservoir models need to be complex and understand when simple models suffice and when complex numerical simulation models are justifiable.
Recognize tools used for reservoir monitoring and standards for reporting reserves.
Course Content
The day will cover six fundamental principles of reservoir engineering, which everyone working with resource estimations and production forecasts should understand fully:
The influence of reservoir fluid properties on phase behavior during production.
What well testing really tells us about the reservoir.
How reservoir fluids are displaced on a macroscopic and microscopic scale, ranging from the influence of reservoir architecture down to core plug scale heterogeneities.
How to choose appropriately scaled models to select an appropriate production mechanism for oil and gas fields.
How to monitor reservoir performance and production forecasting and how these change through the field life.
How we manage uncertainty in reserves and resource booking.
KeyFacts Energy Industry Directory: GeoLogica l KeyFacts Energy news: Training