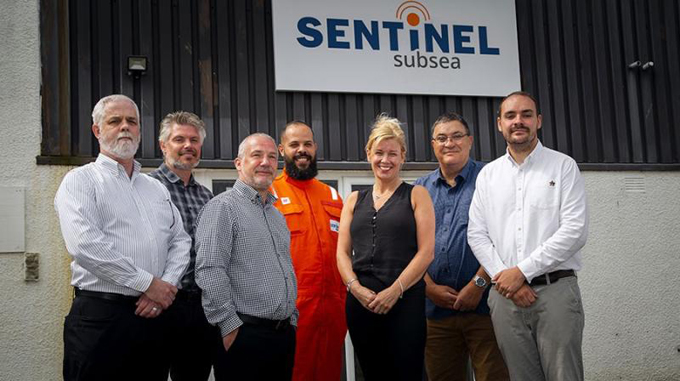 Sentinel Subsea, passive well integrity monitoring specialist, has been announced as a finalist in the prestigious 2023 Offshore Achievement Awards.
In its 36th year of running, SPE's Offshore Achievement Awards showcase the achievements of those who go above and beyond to drive the advancement of the energy industry. Recognising its outstanding commitment to lowering risk, reducing costs and protecting the environment with its advanced passive integrity monitoring solutions, a panel of judges selected Sentinel Subsea as a finalist for this year's Innovator award.
Incorporated in 2018, Aberdeen-based Sentinel Subsea was established to aid operators globally in transitioning to a more sustainable future. With the increasing number of ageing subsea assets, the challenge of assuring and monitoring integrity is a key part of risk management for oil and gas operators. By removing the complexity of monitoring subsea assets, Sentinel Subsea's easy-to-deploy passive systems provide reliable and continuous integrity monitoring without using active subsea power, routine systems checks or data communication.
Neil Gordon, CEO of Sentinel Subsea, said:
"Our technology offers transformational opportunities to the industry through the provision of reliable, real-time asset integrity assurance, so we are delighted to have been selected as finalists for the Innovator award.
"Congratulations to all of the finalists in this year's Offshore Achievement Awards."
Winners of the Offshore Achievement Awards will be announced at the ceremony on Thursday 16th March 2023 at the P&J Live, Aberdeen.
KeyFacts Energy Industry Directory: Sentinel Subsea