Scirocco Energy provides the following update on the divestment of the Ruvuma asset, alongside an update regarding its EAG Joint Venture.
Ruvuma Asset Divestment
Scirocco and ARA Petroleum Tanzania (APT) have executed amendments to extend the longstop date of the proposed transaction from 30 June 2023 to 31 August 2023. Although Scirocco has continued to make progress with the Tanzanian Revenue Authority ("TRA") regarding obtaining tax clearance for the divestment of Ruvuma, Scirocco and its counterparty agreed it was prudent to extend the longstop date given this process is taking longer than expected. Based on dialogue with local authorities to date, the Board is confident of achieving completion of the divestment within this extended timeline, though Shareholders should be aware, as previously announced, that completion cannot be guaranteed.
Ruvuma Asset Recent Developments
As previously disclosed by Scirocco, the operator, APT, is continuing to engage with Tanzanian authorities to finalise gas sales arrangements and the award of the development licence for Ruvuma. This has the potential to accelerate an earlier development of commercial gas sales from Ruvuma than initially envisaged by Scirocco which would trigger earlier pay out of the contingent elements of consideration under the asset sale arrangements.
In addition to the expected gross completion proceeds of $2.5 million, the accelerated development process has the potential to trigger the FID contingent payment of $3 million within Q3 of 2023 as the JV moves ahead with the programme, if approved.
EAG Investment Update
Operational and financial performance at Greenan Generation Limited ("GGL") remains on a positive trend, and Scirocco looks forward to providing a detailed update following the end of Q2. The delay to the Ruvuma transaction has unfortunately undermined Scirocco's ability to support further acquisitions with EAG at the current time. As a result, the previously announced planned acquisition opportunity for an anaerobic digestion plant in Southwest England will not proceed at this time, though may be resurrected.
To ensure funding for future acquisition opportunities, and as previously disclosed by Scirocco, the Company has agreed that EAG should be able to explore alternative investment sources that can be accessed alongside or in addition to Scirocco's own investment.
EAG continues to screen a number of opportunities within its business development pipeline.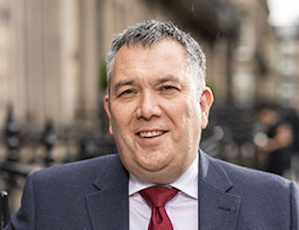 Commenting on the update, Tom Reynolds, CEO of Scirocco, said:
"We're pleased to have amended the long-stop date to allow additional time for completion of the divestment of our interest in the Ruvuma Asset. While the process has taken longer than originally envisaged, we are encouraged by our dialogue with the relevant authorities in Tanzania and believe we are on track to complete within this new timeframe.
Operational progress at Ruvuma points to the potential for an acceleration of the contingent elements of the gross consideration which would be transformational for Scirocco's balance sheet, albeit not guaranteed. Until completion, cash preservation remains a core priority for the team and we have taken proactive measures to reduce G&A and safeguard the Company's existing cash reserves.
As a result of the delays to completion of Ruvuma, it is regrettable that we cannot support further acquisitions by EAG at this time. EAG continues to assess a compelling pipeline of opportunities consistent with its growth strategy and our expectations of a much enhanced financial position within Scirocco later this year provides confidence that we can support EAG to execute value accretive deals in the second half of this year."