By Rachel Creegan - Marketing Manager
The Frontier Energy Network Africa Energies Summit has culminated with a celebration of the very best individual and corporate contributions to the continent's energy sector, as winners of the 27th Big Five Board Awards are announced.
The longest running African-focused energy awards, this year's Big Five finalists were peer-nominated prior to the three-day international Summit held in London, with the 300+ delegates voting for each category's winner during the event.
2023 Winners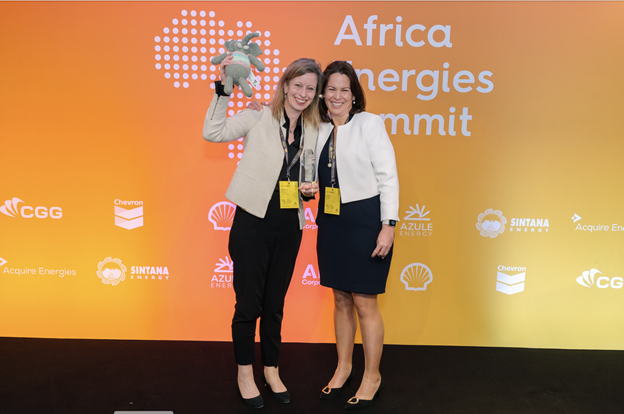 ELEPHANT: Distinguished Individual Contribution to the African Energy Industry
WINNER: Eleanor Rowley, Managing Director - Egypt, Capricorn Energy
LION: Distinguished Corporate Contribution to the African Energy Industry
WINNER: Eni
LEOPARD: Africa's Independent Player of the Year
WINNER: Azule Energy
BUFFALO: Service & Supply Company of the Year
WINNER: TGS
RHINO: African National Oil Company of the Year
WINNER: Sonangol
In addition, the Big Five Special Category – Africa's Legend – was awarded to Namibia's Petroleum Commissioner, Ministry of Mines and Energy and industry stalwart, Maggy Shino.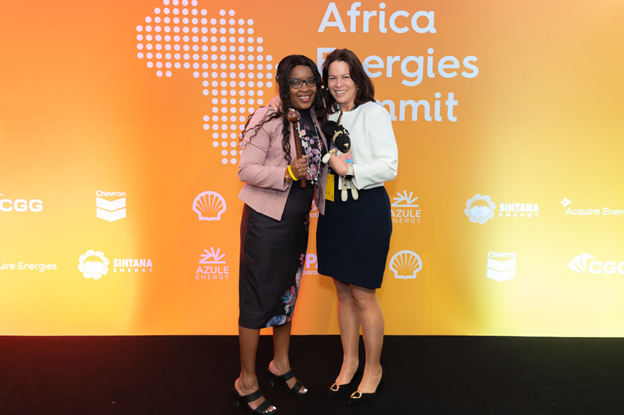 Reflecting an African Chief tradition, Ms Shino was awarded the Africa Legends' Baton. Crafted by famed Zimbabwean silversmith, Patrick Mavros, the baton - which is inlaid with silver pangolins, signifying respect - is passed from Legend to Legend each year, creating a unique and highly valued accolade within the African energy sector.
Gayle Meikle, CEO of Frontier Energy commented:
"I would like to personally congratulate the winners of the Big Five Board Awards 2023. This year's winners include a diverse group of changemakers from Cape to Cairo. Our prestigious Awards are in their 27th year, and we are proud to continue the illustrious acknowledgement of excellence across the Continent."
"As an industry, we are 100% committed to the successful and sustainable development of Africa's energy, and the foundation of this is the dedication and commitment of so many. These Awards were established to acknowledge those who have shone a light on Africa, and we heartily applaud them and the transformative work they undertake."
The 6th annual Africa Energies Summit played host to official delegations from African governments, and industry professionals across the spectrum of energy, including a wide range of leading upstream players, renewable energy developers and investors in the African and international energy markets.
KeyFacts Energy Industry Directory: Frontier