Tulip Oil Holding has announced the latest quarterly update on its oil and gas exploration and production businesses in the Netherlands and Germany.
Q10-A development by Tulip Oil Netherlands Offshore*
In view of ongoing low gas prices, the production of the Q10-A field remained partially reduced to "leave gas in the ground". Nonetheless, a total production of 1 BCM was reached by the end of August. Since September 1, the production was shut in entirely to allow for planned maintenance of the neighboring P15 platform. As such 59 million standard cubic meters of gas have been produced in Q3, compared with 119 million standard cubic meters in Q2. The average realized gas price was 6.1 €/MWh during Q3 compared with 5.6 €/MWh in the previous quarter. At the reduced production levels, the Q10-A field continues to generate strong EBITDA margins.
Steps have been taken to increase production capacity in Q4 by activating existing third-party compression facilities. Preparations continue to add 2 production wells in the Q10A field by means of one completion of an unfinished well and one side-track. Furthermore, the Company is considering alternatives for field life extension with long term opex reductions and reserves additions.
New drilling by Tulip Oil Netherlands Offshore*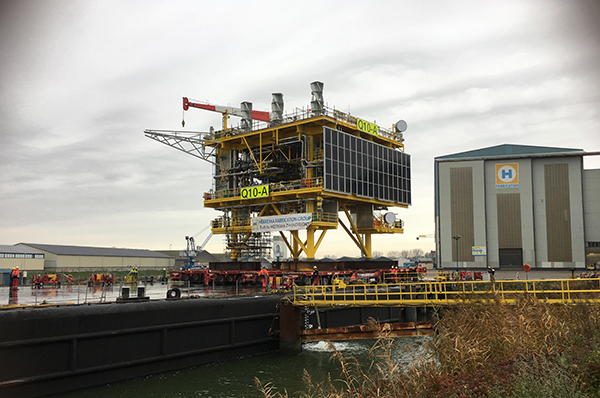 Tulip Oil continues to mature additional new drilling targets predominantly to appraise reservoirs near the producing Q10-A field. These targeted reservoirs have been drilled historically and flowed gas to surface, similar to Q10 before the 2015 "discovery" well.
Onshore German oil development 'Steig' in Rhein Petroleum**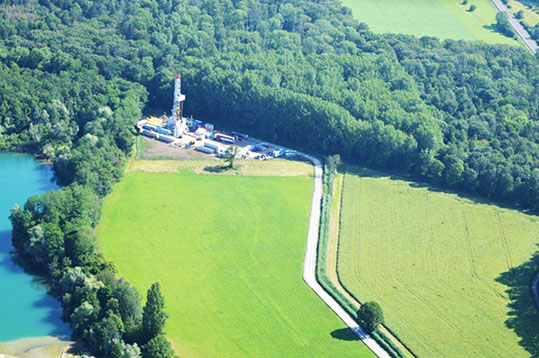 The front-end engineering and permitting for the phased development of the Steig field continues. Dynamic modelling of the reservoirs is ongoing.
* Tulip Oil Netherlands Offshore B.V. ('TONO') is a 100% subsidiary of Tulip Oil. TONO holds a 60% interest in the production licenses Q07/Q10a and the exploration licenses Q10b, Q08 and Q11. TONO is the operator. Energie Beheer Nederland B.V. (EBN) holds a 40% interest.
The Q10-A gas field was discovered in 2015 and lies 20km offshore the Netherlands in a shallow 21m water environment. The Q10-A development comprises an unmanned platform with six well-slots. Gas is produced through a 42km pipeline to the P15d platform from which it is transported to shore.
** Tulip Oil owns a 90% interest in Rhein Petroleum GmBH which in turn owns and operates a 100% interest in the Graben-Neudorf licence of the Steig-1 well and other licenses.
KeyFacts Energy: Tulip Oil Netherlands country profile