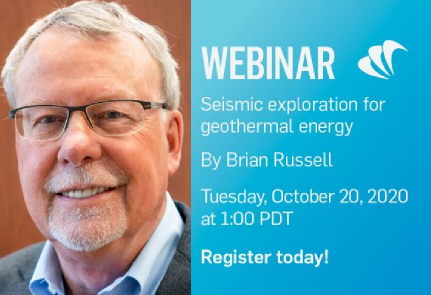 Date: Tue, Oct 20, 2020
Time: 9:00 PM - 10:00 PM BST
Since the 1980s, we have used 3D seismic successfully in the search for hydrocarbons, driven by major advances in seismic acquisition, processing technology and interpretation software. We have moved from relying primarily on post-stack seismic data to utilizing pre-stack, multi-component and time-lapse seismic data. CGG is at the forefront of research and development for new seismic acquisition equipment and methods, imaging technologies and inversion techniques. As we transform into a green economy, can further advances of 3D seismology and their application help us in this transformation? In this presentation, Dr. Brian Russell will discuss the application of 3D seismic methods for geothermal reservoir development.