Copenhagen Infrastructure Partners
Description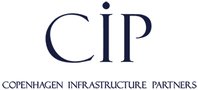 Copenhagen Infrastructure Partners (CIP) is a fund management company founded in 2012, which currently has six funds and more than EUR 8 billion under management.
CIP is a multinational team with extensive experience and knowledge within the fields of regulated infrastructure and renewable energy. The team has a broad range of competencies within corporate finance, merger & acquisitions, engineering, construction, project development and project management.
CIP was established in 2012 by Senior Partners with a proven track record from senior positions in the energy industry.
CIP has built a large investment team capable of originating proprietary investment opportunities and executing projects and investments based on the team's industrial background, large industrial network and extensive experience in structuring, executing and managing investments within energy infrastructure.
Current investments include a wide range of energy infrastructure assets including offshore wind, onshore wind, offshore power transmission, biomass and energy-from-waste, and solar PV investments. CIP focuses on Europe, North America and East Asia (Taiwan).