Description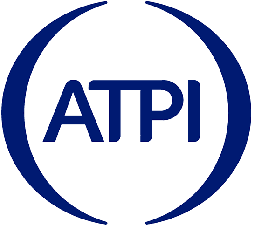 The ATPI Group delivers world-leading corporate travel and events solutions to organisations operating in a variety of specialist sectors around the world.
Comprising of ATPI Corporate Travel, Direct ATPI, ATPI Marine & Energy, ATPI Mining & Resources, ATPI Corporate Events and ATPI Sports Events, the ATPI Group combines decades of experience and specialist expertise with innovative technology and a global network to provide their customers with what matters most.
History
The ATPI Group – as it is known today - was formed in 2002 by joining the forces of various separate trading companies in the UK and the Netherlands. Led by Graham Ramsey, the management continued to acquire and integrate various businesses into the Group with the purchase of Newhaven Travel in the USA (2003) and MTV in France (2005). In 2006 they acquired the majority of ATP Netherlands, opened offices in Norway, and re-branded the travel group as Advanced Travel Partners.
After a successful management buyout in 2006, the Group continued its buy-and-build strategy, and in 2009 acquired Instone International, a marine specialist business travel agency with an international network of offices. The Group rebranded as ATPI with four brands serving specialist sectors of travel in 2009.
In 2010 the company began to develop its international network of franchises and partners which had expanded to over 70 offices around the world. A wholly-owned office in Sydney, Australia was opened for the first time, and the Group acquired a Singapore-based company, Pathfinder Travel.
In January 2014 ATPI completed the acquisition of Voyager Travel, the leading independent travel management company in Australia, with offices in Melbourne, Sydney and Perth.
Continuing their growth strategy, during November 2014 the management acquired Griffin Travel, a specialist travel management company with an operation of wholly owned offices in 13 countries, adding 6 new cities to the Group's network.
In September 2017, the ATPI Group announced that the company had joined forces with Direct Travel, a leading provider of corporate travel management services, to form Direct ATPI – a global travel management solution for multinational organisations.
ATPI Marine & Energy
ATPI Marine & Energy is an international leader in providing travel to the energy and shipping sectors.
Offering solutions tailored to energy and marine organisations, alongside 24/7 expertise and innovative technology, ATPI Marine & Energy operates with cost, efficiency and safety at the forefront of every travel strategy.