Contacts
Fugro
Veurse Achterweg 10
2264 SG
Leidschendam
The Netherlands

Tel: +31 (0)70 311 1422

Wallingford, United Kingdom
Fugro House
Hithercroft Road
Wallingford, OX10 9RB

Tel: +44 (0) 1491 820700

Description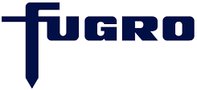 Fugro provides the people, equipment, expertise and technology that support the exploration, development, production and transportation of the world's natural resources. Fugro also provides its clients with the technical data and information required to design, construct and maintain structures and infrastructure in a safe, reliable and efficient manner.
Services that are provided locally, are supported by a global knowledge base and resource pool of experienced personnel. The services are often offered in combination in order to achieve the optimum results for the clients.
Fugro operates as an independent service provider and has no commercial or other direct interests in the projects of its clients. As Fugro is often involved in the early exploration and development phase of (potential) projects, confidentiality about Fugro's engagements is essential in many cases.
Fugro's clients operate in many locations and under different conditions. To be able to meet their needs in the best possible way, Fugro's organisational structure is decentralised and client-oriented, delivering a wide range of services in a variety of operating environments and conditions. Fugro delivers these services from a global network of offices and facilities.
Fugro strives to achieve strong market positions based on (in-house developed) technologies, high-value services and a strong international or regional presence.
Fugro was founded in the Netherlands in 1962 and is listed on the Amsterdam stock exchange of NYSE Euronext since 1992. Fugro was included in the AEX-index as of September 2008.
Fugro grows organically and through acquisitions, and by the end of 2010 employed some 13,500 staff in more than 50 countries.