Bureau of Ocean Energy Management (BOEM)
Contacts
Bureau of Ocean Energy Management (BOEM)
Office of Public Affairs
1849 C Street, NW
Washington, D.C. 20240

Tel: (202) 208-6474

Description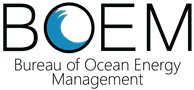 The Bureau of Ocean Energy Management (BOEM) promotes energy independence, environmental protection and economic development through responsible, science-based management of offshore conventional and renewable energy resources.
Key functions of BOEM include:
The Office of Strategic Resources, which is responsible for the development of the Five Year Outer Continental Shelf (OCS) Oil and Natural Gas Leasing Program, oversees assessments of the oil, gas and other mineral resource potential of the OCS, inventories oil and gas reserves and develops production projections, and conducts economic evaluations that ensure the receipt of fair market value by U.S. taxpayers for OCS leases.
BOEM handles the actual Oil and Gas Lease Sales, along with Marine Minerals negotiated agreements and official maps and GIS data.
BOEM is responsible for offshore Renewable Energy Programs.The Renewable Energy Program grants leases, easements, and rights-of-way for orderly, safe, and environmentally responsible renewable energy development activities.
BOEM's Office of Environmental Programs conducts environmental reviews, including National Environmental Policy Act (NEPA) analyses and compliance documents for each major stage of energy development planning. These analyses inform the bureau's decisions on the Five Year Program, and conventional and renewable energy leasing and development activities. Additionally, BOEM's scientists conduct and oversee environmental studies to inform policy decisions relating to the management of energy and marine mineral resources on the OCS.
BOEM is supported by three regional offices in New Orleans, Louisiana; Camarillo, California; and Anchorage, Alaska. The regional offices manage oil and gas resource evaluations, environmental studies and assessments, leasing activities including the review of Exploration Plans and Development Operations and Coordination Documents, fair market value determinations, and geological and geophysical permitting.