Description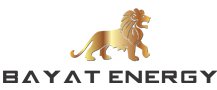 Bayat Energy is an oil and gas exploration, development and production company focused on investing primarily in frontier markets with large exploration upside that have historically been under explored.
Building on their capital base, high-caliber management team, and innovative international partnerships, the company's initial focus is the exploration and production of the large undiscovered oil and gas reserves in the northern region of the Islamic Republic of Afghanistan.
Bayat Energy is also working actively with leading international strategic partners to bring the latest oilfield services technology, integrated project management and information solutions to the burgeoning Afghan hydrocarbons sector, as well as, planning to invest in new midstream and downstream technology and infrastructure that will quickly connect Afghanistan's northern gas fields with regional pipelines and develop downstream gas-to-power generation capabilities for Afghanistan.
Bayat Energy is part of the Bayat Group