Description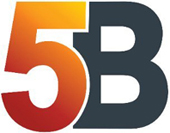 5B is a clean technology innovator on a mission to accelerate the planet's transition to fast, easy, ultra-low-cost clean energy by harnessing the full power of the sun. 5B has transformed the delivery of solar projects with its prefabricated, modular, scalable, rapidly deployable 5B Maverick solar solution. It has a growing base of customers served by a global network of 5B Ecosystem Partners.
5B was founded on and operates from Eora land, the place we now call Sydney, Australia. As part of their commitment to reconciliation, 5B acknowledges the traditional custodians of this country, their culture, identity, community, and their connections to land and sea.
5B delivers solar solutions which are safer, faster, lower-cost, lower-risk and more energy dense than conventional fixed-tilt or single-axis tracking technologies. 5B has a strong track record of commercialising and licensing innovative solar solutions, with more than 68 MW of 5B solar technology deployed globally.