Description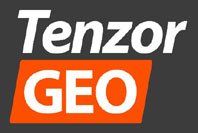 TenzorGeo's ocean bottom seismic technology helps improve exploration success by accurately locating hydrocarbon deposits:
Supporting existing methods of seismic surveying with comparison data to increase certainty when making decisions about drilling
Providing technology that is adaptable, non-intrusive and more accurate at a fraction of the cost of conventional methods
Utilising more than 50 years' industry experience to revolutionise well positioning
Micro-seismic technology
TenzorGeo's Ocean Bottom Seismometer (OBS) technology is designed to "listen" to the subsurface environment and reliably record low-frequency signals. The hermetically sealed device hosts a three-component low-frequency seismometer, a low-noise amplifier, a recorder, a battery, a horizontal level stabilisation system, and a gyroscope. The company's OBS devices are deployed from vessels in a free-fall fashion and submerged in a grid formation using embedded GPS. They record a range of measurements before an automatic resurfacing system recovers each device. The data is collected onboard the vessel and a report is compiled. The design of the automatic resurfacing system method allows the user to quickly deploy and recover the devices in depths of up to 6,000m.
Listen subsurface
TenzorGeo's vessel-deployed buoys record low-frequency signals from the seabed. They are recovered by an automatic resurfacing system, data is collected and sent to the company's laboratory for interpretation.