Description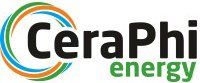 Geothermal Energy is the cleanest, cheapest and most efficient baseload 24/7 energy.
CeraPhi® uses its innovative technology solution and strategic approach to enable >500GW of additional Geothermal Energy in the next 30 years.
This will contribute to about 7% of the growing global renewable energy needed to support businesses, organisations and governments to achieve their climate change zero goals in support of the Paris Agreement 2050 climate initiatives.