Contacts
Cimteq Ltd.
7a Wilkinson Business Park
Clywedog Road South
Wrexham
LL13 9AE
United Kingdom

Tel: +44 1978 664 215

Description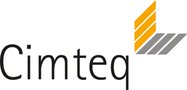 Ali Shehab, CEO, established Cimteq in 1998 to provide business software implementation and process control consultancy to the cable manufacturing industry.
The company are now industry leaders in providing software for the design and manufacturing of cables. Cimteq operate across the globe, every installation they carry out is specifically tailored to individual customers requirements to ensure that they gain the maximum benefit from the company's software solutions.
Implementation
Cimteq software is able to make a great deal of difference to a company's profitability. This is only achieved if it is set up and implemented correctly. The company's implementation service allows users to maximise the benefits attained in the shortest possible time. Cimteq will help:
Install and configure the application
Migrate existing data from old systems, spreadsheets and other sources
Set up the design and quotation rules that are specific to your company and product range
Train users
Train client IT staff to maintain and enhance the applications
Customise the applications to client requirements (if necessary)
Support client during and after the implementation period
Integration
Systems integration is often a very time-consuming and complex process. At Cimteq the first step in this process is to work with their client to determine the level of integration necessary. This is done by gaining a thorough understanding of client's business needs and their current use of information systems. Cimteq then recommend a technical solution and carry it through to implementation. The company's ability to do this comes from our long experience in this field and a good set of systems integration tools.
The solutions recommended are practical and cost effective. Cimteq would always aim to maximise the benefits from existing systems and to protect their client's future investment in any new ones by ensuring reliability and scalability.
Training
Cimteq runs a number of training courses to help clients implement and use CableBuilder and CableMES to maximise return on investment.
A key aspect of their training is the flexibility to integrate the needs and priorities specific to each of their customer's requirements which is a key consideration when planning their training sessions.
Development & Customisation
Cimteq's products are designed and built so that they may be easily changed and expanded. The company recognise that although the overall needs of the industry are similar, there are always differences due to working practices, market profile and culture.