Contacts
C-Innovation
2000 W Sam Houston Pkwy S
Suite 1100
Houston
TX 77042

Tel: (832) 251-6665

C-Innovation
1121 Decker Drive
Mandeville, LA 70471
Louisiana

Tel: (985) 612-1700

Description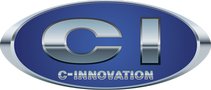 C-Innovation is a global, integrated marine services company specializing in advanced subsea solutions including ROVs, AUVs, subsea construction, fleet services, survey and positioning, and tooling services.
The company provide innovation solutions to complex challenges in engineering, project management and subsea field development.
Overview of services
ROV SERVICES
C-Innovation serves as the leader in ROV systems for the oil and gas industry. With the constant evolution of the industry, C-Innovation has developed a wide range of technologically advanced ROV capabilities to ensure the accuracy and efficiency of subsea operations, while providing a broad spectrum of support to subsea construction projects, as well as drilling, intervention, maintenance and heavy lift assignments.
AUV SERVICES
C-Innovation's Autonomous Underwater Vehicle (AUV) fleet allows clients to view the seabed in real-time and acquire data to make the right decisions in critical operations.
SUBSEA SERVICES
C-Innovation's comprehensive subsea field development services include engineering and design, survey, construction and installation, well services, decommissioning, IMR and fleet services.
VESSEL SERVICES
As a member of the Edison Chouest Offshore group of companies(ECO), C-Innovation offers integrated ROV and vessel support services unmatched in the industry.
SURVEY SERVICES
C-Innovation offers a range of survey and positioning services including positioning services, mapping and AUV services and subsea construction surveys.
TOOLING
C-Innovation offers a range of tooling services including system integration tests (SITS), ROV tooling, BOP intervention, Diamond wire saws and specialized tooling.