Description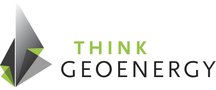 In 2008, ThinkGeoEnergy was launched as a website blogging about news from the global geothermal energy industry. They have since established the site as the leading geothermal news website and network.
Based out of Reykjavik, ThinkGeoEnergy provides industry news coverage, industry research, a global geothermal power plant map and weekly newsletters for subscribers.
'Geothermal' literally means 'Earth's heat, which is estimated to be 5,500 degrees centigrade at the Earth's core – about as hot as the surface of the sun. Geothermal energy is a clean, renewable resource that can be tapped by many countries around the world located in geologically favorable places. Geothermal energy can be harnessed from underground reservoirs, containing hot rocks saturated with water and/or steam. Boreholes of typically two kilometers depth or more are drilled into the reservoirs. The hot water and steam are then piped up to a geothermal power plant, where they are used to drive electric generators to create power for businesses and homes. Geothermal energy is considered a renewable resource because it exploits the Earth's interior heat, which is considered abundant, and water, once used and cooled, is then piped back to the reservoir.