Description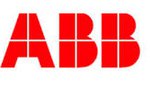 ABB is a leader in power and automation technologies that enable industry and utility customers to improve performance while lowering environmental impact. The ABB Group of companies operates in around 100 countries and employs about 145,000 people.
Services
Power Products
The product offering across voltage levels includes circuit breakers, switchgear, capacitors, instrument transformers, power distribution and traction transformers, as well as a complete range of medium voltage products.
Power Systems
Turnkey solutions for traditional and renewable energy based power generation plants, transmission grids and distribution networks. These solutions play a key role in the optimization of electricity generation and the evolution of more flexible, reliable and smarter grids.
Discrete Automation and Motion
Motors, generators, drives, mechanical power transmission, robotics, PLCs, wind converters, solar inverters, voltage regulators, rectifiers, UPS systems, excitation systems, traction converters, fast DC chargers.
Low Voltage Products
Products and solutions suitable for multiple electrical applications from residential home automation to industrial buildings, including low-voltage circuit breakers, switches, control products, wiring accessories, enclosures and cable systems designed to ensure safety and reliability.
Process Automation
Products, systems and services designed to optimize the productivity of industrial processes. Solutions include turnkey engineering, control systems, measurement products, life cycle services, outsourced maintenance and industry specific products (eg, electric propulsion for ships, mine hoists, turbochargers and pulp testing equipment).