Description
At Area Code Foundation, we want to improve lives beyond the classroom, not only empowering children in schools-but in all areas of life. Whilst we realise that not every obstacle to a child's future is preventable, there are plenty of causes that are and through the growth of our community, at Area Code Foundation we aim to build resilience to as many of these as possible. From relieving poverty and hunger to climate action and sustainable development, our vision is to transform livelihoods for the better and facilitate a child's right to a brighter future.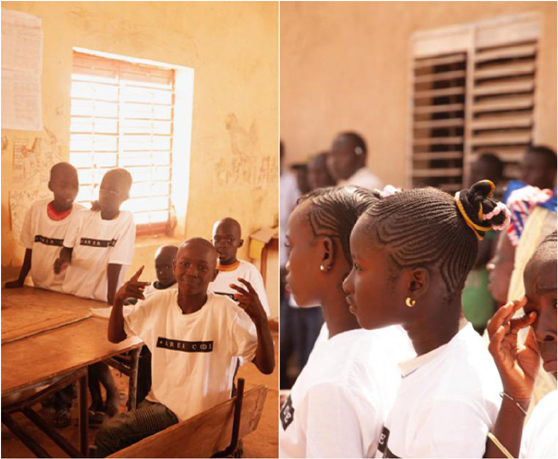 GOROM 3
Our first project is GOROM 3 where we are helping children gain the best chance in Life starting with education. GOROM 3 is a primary and secondary school located on the outskirts of Dakar, Senegal. Understaffed, two single storey buildings accommodate 150 students and 4 teachers. Consequently, only half day teaching sessions are possible- a massive setback to fulfilling the potential of the local students here. So far Area Code Foundation has been working on the complete renovation of the buildings and thanks to our community have successfully installed toilets and electricity to both. While this in itself is an impact, we have much to do and will continue to use our business to complete the installation of running water, digitization of all the classrooms, and assist in the recruitment of additional staff so we can make an even bigger impact.
Area Code Foundation is a Scottish Charitable Incorporated Organisation (SCIO) under the charity number: SC050829
If you wish to collaborate, contribute or are simply curious to learn more about project GOROM 3, Area Code Foundation would love to hear from you.