Contacts
KBR Corporate Headquarters
601 Jefferson Street
Houston, TX 77002
USA

Tel: +1 713.753.2000

Description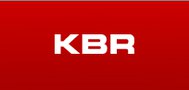 KBR is a global provider of differentiated professional services and technologies across the asset and program lifecycle within the Government Services and Hydrocarbons sectors. KBR employs approximately 34,000 people worldwide (including their joint ventures), with customers in more than 75 countries, and operations in 40 countries, across three synergistic global businesses:
Government Services, serving government customers globally, including capabilities that cover the full lifecycle of defense, space, aviation and other government programs and missions from research and development, through systems engineering, test and evaluation, program management, to operations, maintenance, and field logistics
Technology, including proprietary technology focused on the monetization of hydrocarbons (especially natural gas and natural gas liquids) in ethylene and petrochemicals; ammonia, nitric acid and fertilizers; oil refining and gasification
Hydrocarbons Services, including onshore oil and gas; LNG (liquefaction and regasification)/GTL; oil refining; petrochemicals; chemicals; fertilizers; differentiated EPC; maintenance services (Brown & Root Industrial Services); offshore oil and gas (shallow-water, deep-water, subsea); floating solutions (FPU, FPSO, FLNG & FSRU); program management and consulting services
Hydrocarbons
​A global leader in EPC services for the hydrocarbon industry, KBR provides solutions that span the entire hydrocarbons value chain –​ from wellhead to the production of specialty chemicals and fertilizers.
Since the early days of the U.S. oil and gas industry, KBR have been at the forefront of some of the major milestones in the global hydrocarbon industry. From building the first platform out of sight of land in 1947, to revolutionizing fertilizer production in the 1960s through the creation of a new ammonia process, to pioneering the Liquefied Natural Gas (LNG) industry and designing and constructing one-third of the world's LNG production, KBR is a leader, providing the technology to commercialize customers' valuable resources and the plants, facilities and infrastructure to support it.​
KBR's range of technologies, consulting and full-lifecycle EPC services include:
Onshore and offshore oil and gas production facilities, including platforms, floating production and subsea facilities
Liquefied Natural Gas (LNG) studies, design and construction and complex and technically challenging Gas-to-Liquids (GTL) projects
Refining facilities including "bottom-of-the-barrel" solutions coupled with our expertise in a wide range of refining processes
Petrochemical processing with a full range of solutions, including engineering services, proprietary technologies, automation and technical services
Ammonia plant design, technology and construction including over more than half the current global output
History
​​KBR was created in 1998 when M.W. Kellogg merged with Brown & Root Engineering and Construction creating one of the world's premiere engineering, procurement, construction (EPC) and services companies.
M.W. Kellogg
In 1901, Morris Woodruff Kellogg opened M.W. Kellogg as a tiny pipe fabrication business in New York and grew it into a world-class engineering firm. Kellogg's engineering expertise and thirst for innovation led to the creation of new technologies and industry milestones, including the world's first catalytic cracking facility and Europe's first crude oil-based liquid ethylene cracking facility. In the 1960s, Kellogg revolutionized fertilizer production through the creation of a new ammonia process, making a rapid growth in global food production possible. Many of the innovations that originated in the Kellogg laboratory are now the foundation for the petroleum refining and petrochemical processing facilities - and remain a major part of KBR today. In the late 1980's M.W. Kellogg was acquired by Dresser Industries, which was then merged with Halliburton in 1998.
Brown & Root Engineering
Brown & Root Engineering and Construction, the pioneering international road builder and general contracting company, was started in 1919 when brothers George and Herman Brown partnered with Herman's brother-in-law, Dan Root, to create a Texas-based construction company. Brown and Root began building roads but quickly expanded into other areas. After the end of World War II, Brown & Root set its sights offshore. In 1947, the company achieved a global milestone when it constructed the first offshore oil platform 43 miles off the coast of Morgan City, LA. More industry firsts and record-setting projects would follow over the coming decades throughout the world and in its hometown of Houston.
Brown & Root built many of Houston's landmark projects, including the Gulf Freeway, Rice University's football stadium, NASA, Minute Maid Park and other initiatives that helped shape Houston into the premier city it is today, as well as the refineries, petrochemical plants and offshore platforms that power the global economy. Many of the tools and resources now standard in the construction industry were created by Brown & Root. In 1962, Brown & Root was acquired by Halliburton.
KBR
In 2006, KBR reached a major milestone when the company separated from Halliburton and completed a successful initial public offering on the New York Stock Exchange. Today, KBR employs approximately 22,000 people globally with customers in more than 80 countries and operations in 40 countries.
In 2014, KBR streamlined operations to focus on its core strengths as a global technology, engineering, procurement and construction company serving the hydrocarbons and government services industries across three distinct global businesses: Technology & Consulting, Engineering & Construction, and Government Services.