Description

Aker Horizons has a dedicated team working to build leading companies that can meaningfully reduce CO2 emissions while creating substantial value over time.
Aker Horizons is a wholly-owned subsidiary of Aker ASA, a Norwegian industrial investment group listed on the Oslo Stock Exchange.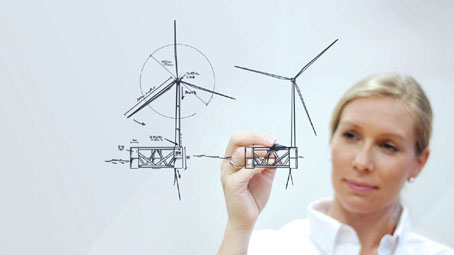 Portfolio
Aker Offshore Wind are an offshore wind developer headquartered in Norway with focus on assets in deep waters. With global operations, the current portfolio consists of development projects and prospects located in Asia, North America and Europe. Aker Offshore Wind effectively deploys cost effective technologies from decades of offshore energy developments and through its ownership stake in Principle Power.
Aker Carbon Capture is a pure play, carbon-capture company with solutions, services and technologies serving a range of industries with carbon emissions, including the cement, bio and waste-to-energy, gas-to-power and blue hydrogen segments. Aker Carbon Capture's proprietary, carbon-capture technology offers a unique, environmentally friendly solution for removing CO2 emissions.
Mainstream Renewable Power is on track to becoming one of the world's first pure-play renewable energy majors. It is focused on delivering its ~10 GW global development pipeline with plans to bring 5.5 GW to financial close by 2023. The company plans to grow its portfolio in existing and as well as new markets. Its unrivalled track record means it is uniquely positioned to deliver the highest quality onshore and offshore wind and solar PV plant across diverse markets.
Mainstream's business model involves the early identification of greenfield sites in high growth markets which are then developed, built and operated.