Description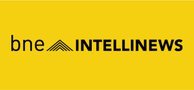 bne IntelliNews publishes business news and data on emerging markets, providing pragmatic and actionable information for investors and companies. The company publish news coverage of Eastern Europe, Central Asia, Africa and the Middle East and data and forecasting on more than 72 different countries and 400 industry/commodity categories.
bne IntelliNews is the combination of bne Media (the publisher of bne magazine founded in 2006) and Emerging Markets Direct, the publisher of the IntelliNews PRO news and viewswire founded in 1998. Both companies were merged in 2014 by Jerome Booth's New Sparta, until 2017 when Booth withdrew. bne IntelliNews is independently owned and operated, with editor in chief and the founder of bne, Ben Aris as the controlling stake holder. James Hammond, Nicholas Watson and Liam Halligan are signficant minority shareholders.
bne IntelliNews is headquartered in Berlin, with editorial bureaus located throughout the regions they cover.
Products include:
bne IntelliNews Magazine - The company's flagship monthly print title bne IntelliNews covers business news and politics in more than 30 Eastern Europe and Eurasian countries. Content from the magazine and other features and news are available on the public site intellinews.com
IntelliNews Pro - The company's premium economic and business news and industry reports newswire, covering Eastern Europe, Central Asia, Africa and the Middle East. The premium content are available at pro.intellinews.com but are behind a paywall. Contact sales at sales@intellinews.com for a trial access to this content.