Description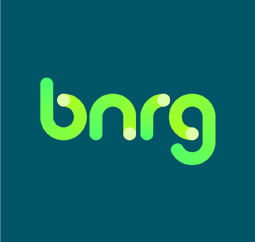 Headquartered in Dublin with operations in the US, the United Kingdom, Europe and Australia, BNRG is a pioneering developer and operator of solar projects led by a team of individuals united by a passion to change the world through solar technology and investment. Since 2007 the company have worked alongside their development, technology and investment partners to finance, build, manage and own solar farms that today produce more than 150,000 MWh of clean electricity, with more than 1.5 GW of active projects in the development pipeline.
Ireland: BNRG have been developing in Ireland since 2015 to deliver a portfolio of 325 MW.
United States: BNRG entered the US market in 2016 and have successfully completed a portfolio of projects in Oregon totalling 29 MW.
United Kingdom: BNRG successfully developed and constructed over 100 MW of projects under the UK's Feed-In Tariff and Renewable Obligation Certificate schemes. The company re-entered the UK market in 2019 with an ambition to deliver a portfolio of 350 MW by 2024.
Australia: BNRG established BNRG Australia in 2018 to develop a pipeline of greenfield projects and in 2020 established a relationship with a local partner to develop a pipeline of over 600 MW.