Contacts
Archer
Sandnesveien 358
N-4312 Sandnes

P.O.Box 338
N-4002 Stavanger
Norway

Tel: +47 5130 8000

Archer
Main Road
Blackburn
Aberdeen
AB21 0BP

Tel: +44 1224 767 500

Description

Archer is a global oil services company with a heritage that stretches back over 40 years. The company operates in 43 locations over 17 countries providing drilling services, well integrity & intervention, plug & abandonment and decommissioning to its upstream oil and gas clients.
Formed in 2011, Archer is the coming together of two well specialist companies – Seawell and Allis-Chalmers Energy – along with several complementary businesses, each with a deep heritage in delivering wells and improving well performance.
Archer drilling teams secure production on more than 45 offshore platforms across four continents and operate over 81 mobile land rigs in the Latin America. The company's comprehensive drilling and workover services include platform drilling, land drilling, directional drilling, drill bits, modular rigs, fluids, engineering and equipment rentals, as well as a select range of well delivery support services and products.
Archer well specialists leverage experience and the right tools to improve well delivery, integrity and performance for each well, extending the productive life of these vital assets.
Archer is publicly traded on the Oslo Stock Exchange under the ticker ARCHER. Their main operations currently take place in the major basins within Europe, North and South America and the company are expanding rapidly throughout the Middle East, Asia Pacific and West Africa.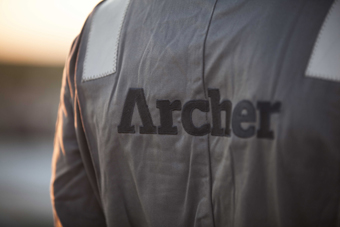 SERVICES
Platform Drilling
For over forty five years , Archer has set the standard in providing offshore drilling Operations, Engineering and Maintenance (OEM) management services in both harsh and legislatively stringent environments on fixed, modular and mobile drilling facilities.
Modular Drilling Rigs
The company's proven Modular Drilling Rig (MDR) technologies are designed to service the platform drilling industry more efficiently and cost-effectively than fixed drilling facilities or Mobile Offshore Drilling Unit (MODU) for drilling, intervention and plug and abandonment (P&A) solutions.
Oiltools
Archer's Oiltools is an industry leader for smart and robust solutions in markets where well integrity, reliability and time savings are of upmost importance. Oiltools' range of technologies are designed to deliver better wells by extending well life, maximizing well performance and minimizing environmental impact.
Wireline
A 30-year heritage in delivering a complete range of cased hole wireline services - helping our customers to enhance the integrity and performance of their wells.
Engineering
From projects on fixed and mobile installations to asset management and consultancy, Archer provide lifecycle engineering solutions dedicated to enhancing asset performance.
Rental Services
Archer supplies an extensive range of conventional, premium and specialized rental equipment for offshore operations throughout the UK and the North Sea.
Consulting
Archer deliver experience, qualified consultants to oil and gas operations in the Norwegian North Sea.
Land Drilling
Archer is a leading land and offshore drilling and workover contractor with more than 4,000 drilling and maintenance personnel. Underpinned by experience, dedication and an outstanding record for safety and efficiency, Archer drilling teams secure the production on more than 35 platforms and operate over 75 mobile land rigs.
Frac Valves
AWC Frac Valves, Inc. (AWC), part of Archer, manufactures and distributes high-quality gate valves for safe and efficient hydraulic fracturing and other oilfield operations.