Contacts
Empresa Nacional de Hidrocarbonetos E.P. (ENH)
Ave. 25 de Septembro n. 270
Time Square
P.O. Box 4787
Maputo
Mozambique

Tel: +258 21 333 490

Description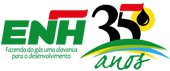 Empresa Nacional de Hidrocarbonetos (ENH), the state-owned hydrocarbon company, represents the Mozambican Government in petroleum operations.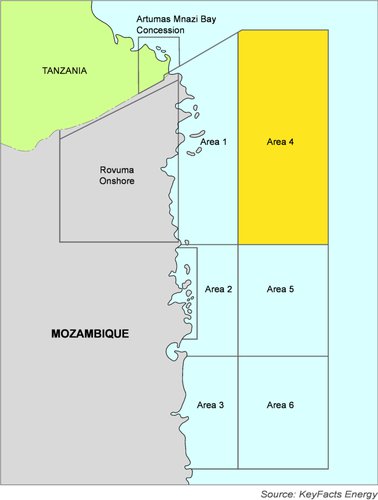 Area 4 location
ENH is engaged with other national projects such as the port expansion of the oil and gas terminal in the Port of Pemba, and the General Urbanization Plan for the district of Palma, where the natural gas business activities will be concentrated. In partnership with the Korean gas company Kogas, ENH is also operating a gas distribution network to provide households and industry with piped gas in the south of Mozambique.
In August 2018, the government of Mozambique approved concession contracts granting energy companies exclusive rights on a block in the Northern Zambezi basin. Eni, ExxonMobil, Delonex Energy, Sasol and ENH are finally allowed to start exploration activities in the Block. The companies were awarded exploitation licenses of Block 5 in 2015 but there has been a three year delay for the approval of the contracts.
Area 4 Rovuma LNG Project
In December 2018, Area 4 co-venture participants secured liquefied natural gas (LNG) offtake commitments from affiliated buyer entities of the partners, a key milestone enabling the participants to rapidly move toward a final investment decision in 2019 on the first phase of the Rovuma LNG project. Area 4 participants are ExxonMobil, Eni, China National Petroleum Corporation (CNPC), Empresa Nacional de Hidrocarbonetos, Kogas and Galp.
In July 2018, Mozambique Rovuma Venture submitted the development plan to the government of Mozambique for the first phase of the Rovuma LNG project. The project will produce, liquefy and market natural gas from the Mamba fields located in the Area 4 block in the Rovuma Basin offshore Mozambique. ExxonMobil will lead construction and operation of natural gas liquefaction and related facilities on behalf of the Area 4 joint venture, and Eni will lead construction and operation of upstream facilities.
The development plan for the first phase of the Rovuma LNG project specifies the proposed design and construction of two liquefied natural gas trains, which will each produce 7.6 million tons of LNG per year. Mozambique Rovuma Venture is currently holding productive discussions with the Mozambican government on development plan details.
In addition to generating government revenues, the proposed Rovuma LNG project will support long-term economic growth in Mozambique by developing the local workforce, building the capabilities of and demand for local suppliers, and assisting with community development efforts.
Mozambique Rovuma Venture S.p.A., an incorporated joint venture owned by ExxonMobil, Eni and CNPC, holds a 70 percent participation interest in the Area 4 exploration and production concession contract alongside Empresa Nacional de Hidrocarbonetos, Galp and Kogas, each of which hold a 10 percent interest.