Description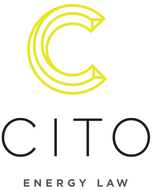 CITO provides a unique combination of legal, commercial and technical services to support energy projects. Their adaptive cost model can save clients 50% on their legal and commercial bills.
Whether drilling a well in Siberia, doing a farmout in offshore Newfoundland, creating an oil service joint venture in China, bidding for workovers in Colombia or blocks in the UAE - CITO offers its worldly instincts and local insights.
The company's team are fluent in 8 languages and have worked on energy projects in over 100 countries.
International Energy Projects
Emerging markets are tough. They present hidden risks that cannot be managed with one skill alone. The company's combined legal, commercial and technical skills help energy companies find, negotiate and paper international deals. CITO is a unique evolution on the traditional one-dimensional approach to client service.
Services include new country entries, asset/farmout sale marketing, unitizations, joint ventures, EPC contracts, commodity sales agreements, commercial agreements, international tax structuring and reorganizations, with the support of foreign investment, sanctions, anti-corruption, and anti-money laundering rules.
Power Projects
CITO have permitted and energized over 100 power projects in Alberta, British Columbia and Saskatchewan. The company have also done work north of 60˚.
The company understand and practice in all three dimensions of power – generation, transmission and distribution, both from the facility and rate perspective. Their true expertise lies in grid connection and complex rates and tariffs, which are both central to the economic viability of power projects. CITO help clients connect projects to the grid faster and save on tariffs.
Through their bespoke strategic alliance with Maskwa Environmental Consulting, CITO offer a fixed-fee power package, which includes full project coverage from siting, environmental, public engagement, aboriginal consultation to regulatory and commercial structures.
CITO's adaptive cost model can save clients 50% on their legal bills, which is a key to power project bankability and increased netbacks.
Canadian Energy Projects
CITO have first-in-class energy project development experience in a market where much of big law has self-focused on securities and M&A.
The company's project experience spans projects big and small, offshore and onshore, domestic and international, petroleum and power.
CITO's work touches on commercial agreements, EPCs, joint ventures, farmouts, working interest sales, commodity sales contracts, handling/transportation arrangements, and regulatory compliance.
The company guide clients through the regulatory process supporting projects, having deep experience with the Alberta Energy Regulator and operator liability rules. Their advisors also provide general corporate/commercial support to project proponents for their day-to-day business needs.