Anglo Eurasia Power Africa
Description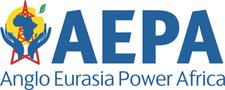 Anglo Eurasia Power Africa is a Houston-based consulting firm with offices in South Africa focussed on assisting African countries to maximise the value of their considerable natural resources to power economic growth while simultaneously reducing greenhouse gas emissions.
The Anglo Eurasia Power Africa team has many decades of experience working in oil and gas exploration and production across the African continent.
Recognition that CO2 and other industry emissions are having such an impact on the environment has led them to use their skills and experience to develop innovative and ambitious projects to reduce these emissions.
Their knowledge of the African business landscape and extensive connections with senior representatives of both government and private sector companies are making these ambitious plans achievable.