Contacts
Azule Energy
Av. 4 de Fevereiro,197
Torres Atlantico
Luanda, Angola

Tel: +244 222 637 440

Description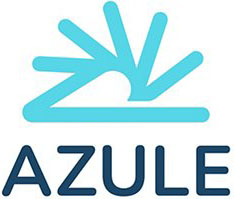 In March 2022, bp and Eni signed an agreement to form a new 50/50 independent company, Azule Energy through the combination of the two companies' Angolan businesses.
The main assets now transferred to Azule Energy are:
From bp: operated Blocks 18 and 31 offshore Angola, and non-operated stakes in blocks 15, 17, 18/15, 29 and NGC, and a participation in Angola LNG JV.
From Eni: operated Blocks 15/06, Cabinda North, Cabinda Centro, 1/14, 28 and soon NGC. In addition, stakes in non-operated blocks 0 (Cabinda), 3/05, 3/05A, 14, 14 K/A-IMI, 15 and participations in Angola LNG and, prospectively, Solenova JVs.
Azule Energy will invest in new infrastructures and new technologies to drive the Angolan energy industry forward, while doing so in a way that is environmentally responsible and socially just.
Azule Energy aims to become a pioneering exemplar of integrated international energy company. As well as producing #oil and generating energy from #solarpower, the company will target Angola's natural #gas reservoirs – a first for the nation - and enhance the nation's capacity as a global exporter of gas.
Azule Energy is designed to become a leading lowcost, lowcarbon energy operator. An African success story steeped in the heritage and expertise of its founder partners, bp and Eni.
In 2021 bp's total production in Angola was approximately 100,000 boe/d. Eni's total production in Angola was approximately 100,000 boe/d. Both bp's and Eni's equity share of Azule Energy's production is expected to be approximately 100,000 boe/d.