Contacts
CDP headquarters
4th Floor Plantation Place South
60 Great Tower Street
London EC3R 5AD

Tel: +44 (0) 20 3818 3900

Description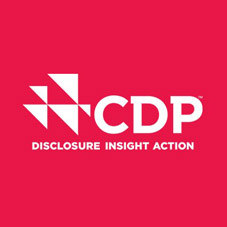 CDP Global is an international non-profit organization comprising of CDP Worldwide Group and CDP North America, Inc. It is directed by a board of trustees and board of directors respectively. As an international organization, CDP receives funding support from a wide range of sources.
Climate change
CDP believe that improving corporate awareness through measurement and disclosure is essential to the effective management of carbon and climate change risk. The Group request information on climate risks and low carbon opportunities from the world's largest companies on behalf of over 525 institutional investor signatories with a combined US$96 trillion in assets.
Water
CDP's work with water security motivates companies to disclose and reduce their environmental impacts by using the power of investors and customers. The data CDP collects helps influential decision makers to reduce risk, capitalize on opportunities and drive action towards a more sustainable world.
Forests work
The single largest cause of deforestation and forests degradation globally is commercial agriculture. The supply-demand of key forest risk commodities also accounts for 10-15% of greenhouse gas emissions.
The unsustainable production and supply chains of these commodities present significant business risks and negative environmental impacts on land, water, biodiversity and climate change. Acting on behalf of over 525 investors that represent US$96 trillion in assets, and 14 large purchasing companies, CDP Forests provides a framework of action for companies to measure and manage forest-related risks and opportunities, transparently report on progress, and commit to proactive action for the restoration of forests and ecosystems.
In 2019 CDP also began collecting data on the biodiversity impacts, risks and opportunities within the mining sector.