Australian Geothermal Association
Description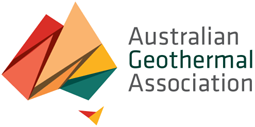 Australian Geothermal Association (AGA) is Australia's forum for individuals & organisations interested in geothermal energy, information, discussion, network, support and advocacy.
Incorporated in 2016, the Australian Geothermal Association (AGA) is a professional society whose members are individuals working in industry, academia and government, representing the full range of geothermal applications from ground source heat pumps to direct industrial heat supply, recreational bathing and wellness, and electrical power generation.
​Affiliated with the International Geothermal Association (IGA), AGA was born to promote and encourage the science, technology and development of geothermal energy in Australia.
AGA is not-for-profit, non-party political and non-sectarian.