Description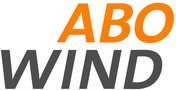 ABO Wind is a globally successful project developer for renewable energies.
The ABO Wind experts prepare expert reports, handle the approval process and the financing, and take care of the construction and grid connection. ABO Wind takes over all steps of project development from site acquisition to construction. The company buy projects at all stages of development and bring them to a successful conclusion.
In addition, ABO Wind takes over the long-term management of operations and offers service products such as maintenance, transmission endoscopy, testing and repairs as well as technical reports (rotor blade, concrete and driveline assessments).
Internationally, ABO Wind are currently working on solar and/or wind power projects in the following countries: France, Finland, Spain, Ireland, Great Britain, Greece, the Netherlands, Hungary, Poland, Argentina, Colombia, Canada, South Africa, Tunisia and Tanzania.