Deep Earth Energy Production
Contacts
Deep Earth Energy Production Corp.
Box 6 Site 515
RR5, Saskatoon, SK
S7K 3J8, Canada

Tel: 306 261 6979

Description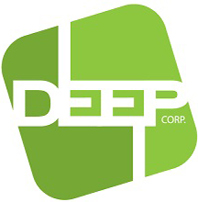 Deep Earth Energy Production (DEEP) is a Saskatchewan privately held corporation with a mission to develop Saskatchewan's geothermal resources for power generation. DEEP's vision is to be a producer of secure, stable and sustainable energy.
DEEP is developing a unique geothermal (or earth heat) power facility in southern Saskatchewan. This project will establish the first geothermal power facility in Canada.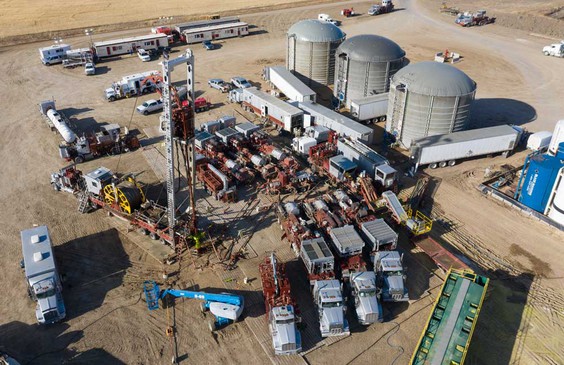 DEEP will harness high-quality geothermal resources with existing drilling and power generation technologies to establish a long-term renewable baseload (24 hours a day, 365 days a year) power supply. DEEP's long-term goal is to develop 100s of megawatts (MW) of baseload power facilities from small, scalable and repeatable 5-20 MW power plants, each which could power up to 5,000 to 20,000 households.
DEEP Project Highlights
DEEP has secured a Power Purchase Agreement with SaskPower for the province's first geothermal power facility.
A $2M Prefeasibility Study was completed in 2014, funded in partnership by SaskPower and Natural Resources Canada.
A new strategic partnership formed with EPOCH Energy a geothermal company established to unlock heat energy in Canada in partnership with municipalities, First Nations, resource companies, industry, and good growers, along with investment to facilitate the drilling of the first well.
DEEP's well #1 was drilled to 3,530 m in depth in December 2018 and retrieved 212.6 metres of core across the targeted res­­­ervoir. Drill stem tests (DST) results on the initial well were positive, indicating reservoir brine transmissivity that exceeded the minimum threshold for project feasibility.
A Federal announcement was made in January 2019 for $25.6M of funding through Natural Resources Canada to provide approximately 50% total project funding for the first five-megawatt power facility, targeted for construction completion in early 2022.
The well was flow tested during the summer of 2019 and produced into a 1,500 m3 tank farm over 3 days. During the flow test, a detailed brine chemistry sampling program was conducted. After a 22 day reservoir build up, zonal injectivity testing was completed. The results of this test work was used to optimize the next well.
DEEP has successfully acquired mineral rights for a single subsurface block totalling 1,553 hectares. The permit block is located along the Saskatchewan-North Dakota border, approximately 30 kilometres southwest of Estevan, in an area that is prospective for brine minerals such as lithium. The permit block encompasses DEEP's geothermal well completed in December 2018.
DEEP is underway with well #2 which will be completed in December 2019. This well was drilled from the same surface location well #1 directionally towards the southwest. The bottom of each well will be spaced 1,500 m apart. Fluid will be produced from well #2 and injected into well #1 for a 60 day production/injection test of the reservoir. This testing will lead to the completion of the bankable feasibility study and design engineering required to begin full construction.