Atlantic Shores Offshore Wind
Contacts
Atlantic Shores Offshore Wind, LLC
One Dock 72 Way
Brooklyn, New York
United States, 11205

Tel: (251) 391-1207

Description

Atlantic Shores Offshore Wind, LLC is a 50/50 Joint Venture between EDF Renewables North America and Shell New Energies US LLC.
Atlantic Shores Offshore Wind holds a 183,000-acre Lease Area with the potential to generate 2,500 MW of clean, renewable energy – enough to power nearly one million homes.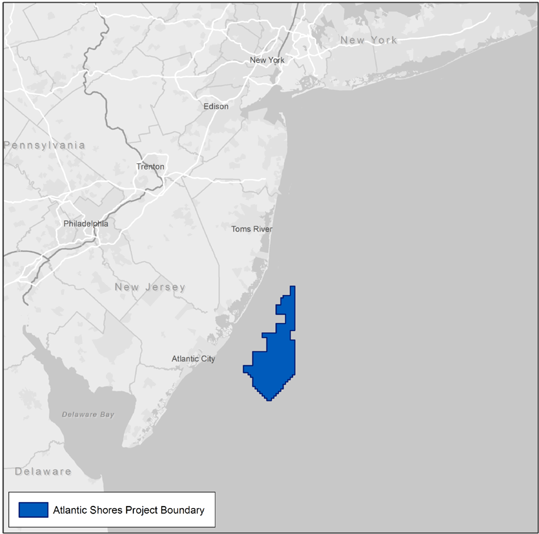 EDF Renewables and Shell New Energies have almost a century and a half of combined technical, operational and commercial energy expertise, essential to optimizing future development of the Atlantic Shores lease area to the maximum benefit of New York, New Jersey and beyond. The Atlantic Shores Lease Area, located approximately 8-20 miles off the New Jersey coast between Atlantic City and Barnegat Light, is strategically positioned to meet the growing demands of the Atlantic coast renewable energy market.