Description

Aquatec Group creates innovative instruments, services and solutions for measurement, monitoring and communication underwater. They provide instrumentation solutions for all water environments and service a wide range of applications, including offshore structures and pipelines; oceans, estuaries, rivers and lakes; marine mammals and fisheries; and marine renewables.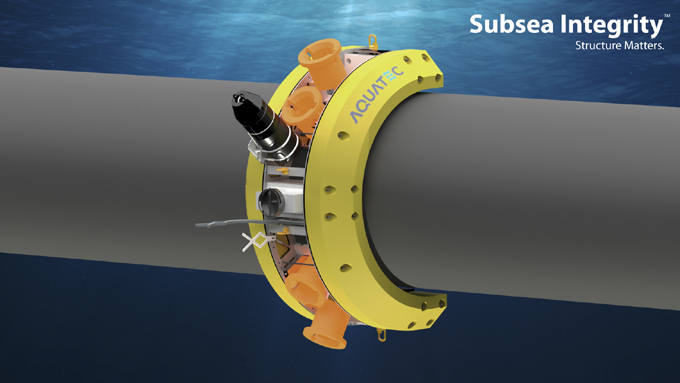 Expertise
Aquatec Group employs highly qualified engineering personnel with extensive expertise in oceanographic and offshore applications. In-house expertise includes:
Oceanographic instrumentation
Low power data loggers
Digital signal processing
Underwater acoustic communication
Temperature and pressure measurement
Corrosion and cathodic protection
Underwater optical instrumentation
Suspended sediment acoustic characteristics
High frequency acoustics
Facilities
Aquatec uses sophisticated computer-based design and leading-edge software development tools throughout all phases of the design process, thus ensuring a rapid and flexible response to customer demands.
A fully equipped electronics laboratory provides all the necessary facilities for instrument development, assembly, calibration and test, while strict sub-vendor quality control ensures a consistent high quality for production component manufacture.
Testing capabilities
In-house testing capabilities include:
Suspended sediment tower
Acoustic test tanks
Temperature calibration bath
Pressure calibration equipment to 1400 bar
Pressure test chambers to 100 bar
Research
The Aquatec Group maintains strong links with universities and research institutions around the world, and is a prominent partner in collaborative research, complementing its internal, market-led product research and development programme.
History
Aquatec was founded by the current managing director in 1990 as a specialist consultancy in oceanographic instrumentation design. Since then, the company has established a diverse portfolio of products for the measurement of oceanographic and process parameters including temperature, depth, turbidity, suspended sediment, motion, orientation, cathodic protection, subsea leaks and marine mammal activity, as well as through and above water data communication systems. Other areas of expertise include consultancy, systems integration and real time monitoring systems.